Bringing back the wild
We are working with other Wildlife Trusts across the country with a mission to create a Nature Recovery Network to bring back Britain's wildlife. The Wildlife Trusts believe in a future Britain where nature is a normal part of childhood and where wildlife thrives across the landscape. Where our urban spaces are green jungles and our seas are bursting with life. Where seeing a hedgehog is an every day experience.  We want a wilder future
Currently, our wildlife and wild places are struggling. The launch of the State of Nature in 2019 revealed the threat UK's wildlife is facing. In the past 50 years, 56% of all species have declined across the UK and Britain is ranked as one of the most nature-depleted countries in the world. We want to change this before it is too late. 
Three quarters of all flying insects have been wiped out since WW2 and we have lost 97% of our wild flower meadows in the same period. 
6% decline in the number of barn owls since the 1930s
95% decline in the number of basking shark in UK waters since 1950s
40% decline in the number of Atlantic salmon since the 1970s
Our waters are polluted and full of plastic 
90% decline in the number of common frogs since the 1980s
90% decline in the number of water voles since the 1990s.
Nearly 15 % of all species are now at risk of disappearing completely.  This is even becoming clear and effecting us on a local level. But it is not too late to act and we have a proposition to ensure a wild future for our wildlife and wild places.  
Read below for our proposals for a Nature Recovery Network to put space for nature at the heart of our farming and planning systems; to bring nature into the places where most people live their daily lives. We need new laws, including an Environment Act passed by the Westminster government, to ensure this happens.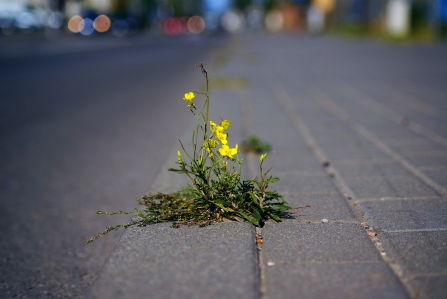 Britain today
Depleted, fragmented and fragile. The UK today is a human-dominated landscape. Most original habitats have gone, and natural ecosystems are under immense pressure. Woods, meadows, ponds and other places with lots of wild plants and animals are getting smaller, fewer, more polluted, and more cut-off from each other. We have made our wildlife fragmented and isolated, obstructing the mobility of species and their ability to maintain healthy populations.
Most of our plants and animals are declining. One in seven UK species face extinction. Given the pressure on land for food, roads and housing, this is not surprising.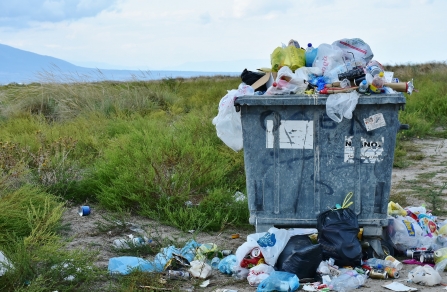 We need wildlife just as much as it needs us but we are putting it under too much pressure. Wild places and wildlife are what makes this country great! Nature gives us fresh air, freedom and a place to relax. Recent research has shown that contact with nature not only keeps us alive but supports healthy physical and mental wellbeing. We would not be able to survive without wildlife and wild places. 
Our lifestyles are unsustainable and overlook the value of natural systems. We need healthy soil to grow food in, clean air to breathe, clean water to drink, and green space for exercise and relaxation. No one disputes this – yet our farming and planning systems have often taken us in the opposite direction.
Staffordshire is a county renowned for its wild places with majestic rivers, woods, valleys and uplands so it should be a county breaming with wildlife. However, wildlife is in decline and year after year we are noting common species becoming rarer. The places we live are also becoming less wild at a time where we need more wildness than ever. Together with the Greener UK coalition, The Wildlife Trusts are calling for new environmental laws centred around a Nature Recovery Network to protect the wild places we have left and to enable nature's recovery and a wild future for Britain.

Staffordshire Widlife Trust

What do we wan't our future to look like?
Wildlife can be brought back when the will and the space is there.  There is a chance for it to recover.  We need to decide what kind of future we want – wilder, or not? Now is a critical time as it is our chance to ask the government for an Environment Act that will protect the future of wildlife and wild places. We need a Nature Recovery Network at its centre to ensure wildlife can flourish. A Nature Recovery Network is a network of joined up wild places across the UK that allows wildlife to travel freely and flourish rather than small isolated pockets of green spaces which is what we currently have. To make a Nature Recovery Network, we need every area of the UK to be as wild as it can be, 
We want nature friendly farming, towns and cities brimming with wild spaces, our rivers clean and pure, trees across our county to create ancient woodlands for the future, buildings with green roofs and walls and our landscape insect friendly.   
Sir David Attenborough explains in the video below why a Nature Recovery Network is crucial to wildlife's recovery and survival. 
We believe our wild vision for the future will not only allow wildlife to flourish but that people will look healthier and happier, they'll be less stress and anxiety than there used to be. Children will be inspired and understand that the natural world is the foundation of our wellbeing and prosperity; that we depend on it, and it depends on us.
Our Roads
From this....
(Major roads are impassable barriers for many species)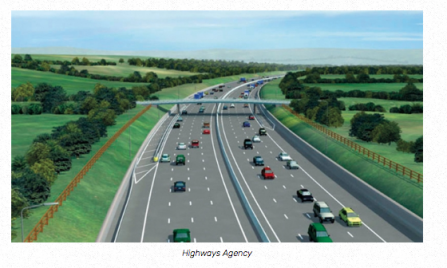 To this 
(Green bridges allow wildlife to shift as the climate changes)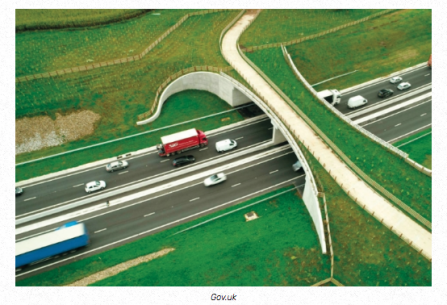 Our Homes
From this......
(Many streets are now sealed under tarmac and concrete)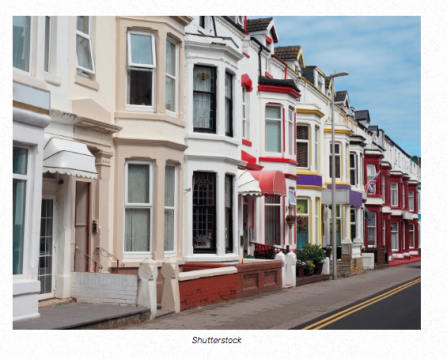 To this.....
(Plants and trees improve the street atmosphere and help reduce flooding)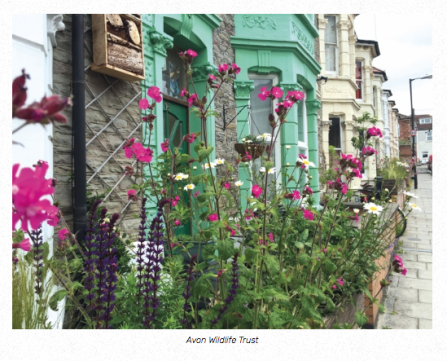 Cities 
From this...... 
(The sheer mass of concrete in cities heats them up in the summer)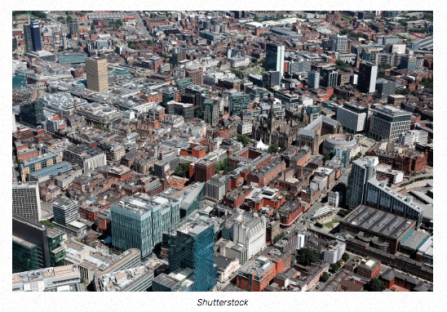 To this.....
(Green roofs and spaces absorb heavy rain and cool things down as well as providiing habitats and resources for wildlife)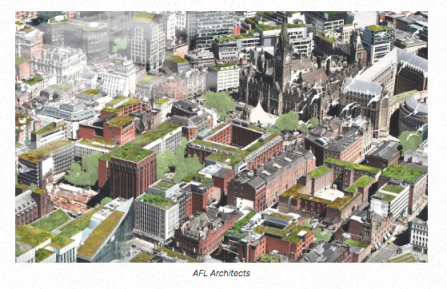 Our public spaces 
From this.....
(Two-thirds of amenity grassland is close-mown)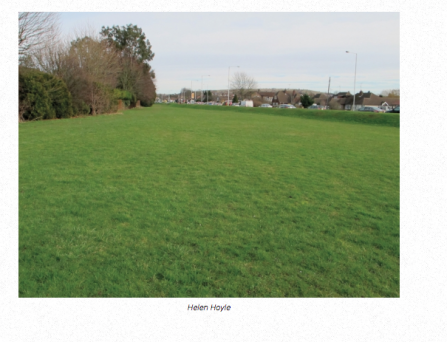 To this.....
(But research demonstrates benefits of meadows to people and wildlife)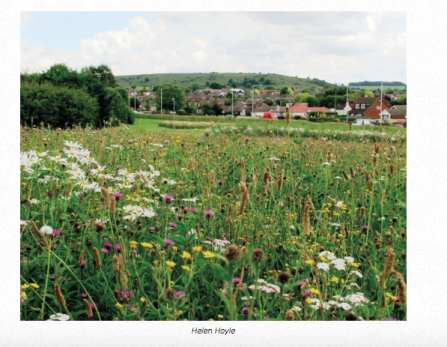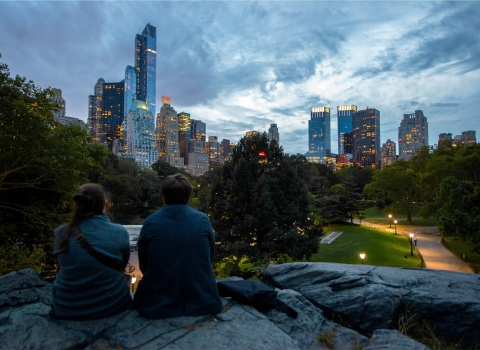 Our vision and how you can help
We want a wilder future. We need significant areas of the UK including Staffordshire to be dedicated to nature's recovery for people and wildlife this is why we are calling for a  Environmental Act. 
The Environmental Act should have clear targets and have a Nature Recovery Network at its heart. The Act must include a strong independent watchdog to ensure that that we meet those targets and hold government bodies to account. 
We need your help to contact your local MP and to tell them that you want an Environmental Act. MPs care what you want and they have a duty to listen. 
Speak to your MP
What we are doing to help
It is crucial that we have an Environmental Act for a wilder future to be possible. We need a new Environment Act, passed by a Westminster Parliament. This would commit future governments to increasing the diversity and abundance of our wildlife, making it a bigger part of everyone's daily lives; and to improving the health of our air, soils, rivers, seas, and consequently, people. Businesses, individuals, industries would all have to obey it. This Act would build on the foundations of existing wildlife laws which as evidence has proven are clearly not doing their job.
We are campaigning for this act to be passed and doing our bit to make sure a Nature Recovery Network is central to it as part of our Wilder Future campaign, we can also help on a local level by working to create a wilder Staffordshire.
Why do we need a Nature Recovery Network?
A Nature Recovery Network is a joined-up system of places important for wild plants and animals, on land and at sea. It allows plants, animals, seeds, nutrients and water to move from place to place and enables the natural world to adapt to change. It provides plants and animals with places to live, feed and breed. 
It can only do this effectively if, like our road network, it is treated as a joined-up whole. 
Currently, a free joined up network for wildlife does not exist. Fences line people's gardens, wild open spaces have been blocked with building developments and waterways polluted.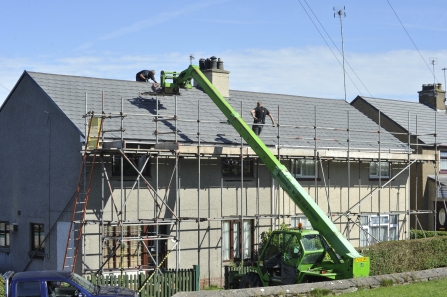 How to make the network
For a Nature Recovery Network to be possible, as well as it being central to a strong Environmental Act, you need to produce Nature Recovery Maps.
Building a Nature Recovery Network requires detailed information: where wildlife is abundant or scarce; where it should be in future; which places are most important; and where there is opportunity for positive change. The critical tool is a Local Nature Recovery Map. Government must require Local Authorities to publish these maps, which would identify areas where the greatest benefit for wildlife and people can be achieved. They would focus and co-ordinate effective action, funding and regulation.
This is what we are starting to create for Staffordshire, Local Nature Recovery Maps with Local authorities. See our recent news. 
Finally, we need the people to make it happen!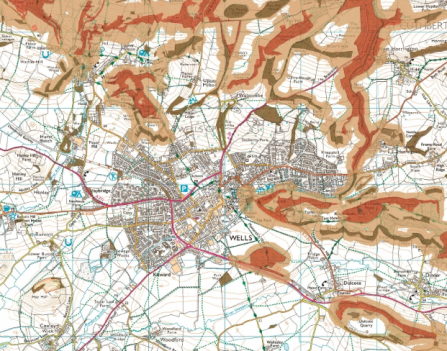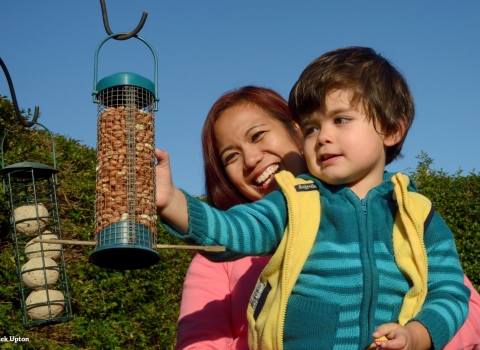 People power
In order to create a Nature Recovery Network, people and organisations from all corners of society will need to be called upon make space for nature. This will include land managers (such as farmers and foresters), developers and investors, public bodies and regulators and you! All of us have a role to play. We can help by taking action for, and providing space for, wildlife where we live and work. You can do small actions to help create space for nature in your local area such as installing hedgehog highways, creating insect hotels or even by having a wild window box of flowers for bees. 
Do your bit
Who can make a Nature Recovery Network happen? 
Everyone needs to help
Farmers, foresters and other land managers can provide more space for nature if the government focuses public payments in the right places, and ensures good regulation and sensible standards.

Developers and investors can make the best decisions for their business and wildlife if they know where development is best located and how best to build and invest for wildlife.

Public bodies (not least local government) are important convenors. They can help to ensure that decisions affecting nature are better integrated across government to maximise benefits to people and wildlife.

Regulators will regulate most effectively if they have a shared plan so they can see how their different areas of responsibility interact in practice, and how they can contribute most effectively to nature's recovery on the ground.

All of us can help by taking action for, and providing space for, wildlife where we live and work. On their own our actions can feel isolated or small, but linked together every garden, window box, field margin, street tree and riverbank makes a difference.
A Nature Recovery Network can only work if it is spatially planned; evidence-based; locally developed and nationally connected; statutory; our collective responsibility. To create an effective, sustainable NRN we need the laws, the tools and the people to do it.
Find out more about our Wilder Future campaign
You can read up more on how we are working to create a wilder future and what you can do to help here. We hope you will join us in campaigning for the future of our wild places and wildlife.