People need wildlife and wildlife needs people
We work with communities across Staffordshire to help them discover nature on their doorstep and care for local wild places
Connecting people with nature
At Staffordshire Wildlife Trust we pride ourselves on the quality, variety and expertise of our community engagement work. We work with individuals, groups, families and organisations across the county to connect people to conservation and wildlife through taking positive action within their local and wider communities, much of which is carried out via volunteering or specific conservation projects.
The benefit of getting involved in our community-focused work is:
A greater understanding and appreciation for the importance of conservation for wildlife and natural places;
Improved health and well-being;
Giving up time for the benefit of your local community (and by default, improving people's lives);
Learning new skills;
Exploring new places and inspiring others;
Socialising and meeting new people.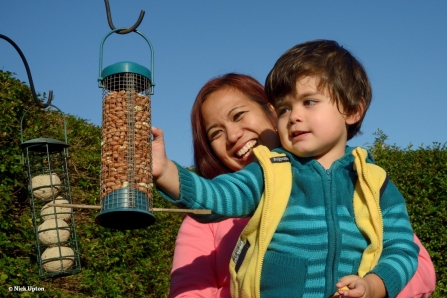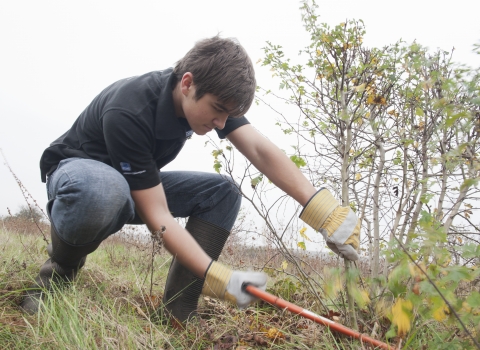 Helping you care for your wild spaces
We provide opportunities and training to help people improve Staffordshire's green spaces for wildlife and visitors. We also have lots of volunteering opportunities within People Engagement, Conservation and Commercial. 
Find out more here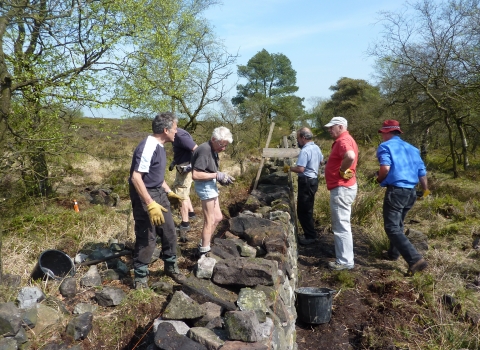 Helping you to learn new skills
We stage activity sessions to show people how to care for their environment as well as events where you can learn skills such as bushcraft. See courses/activity sessions here and you can view our full events programme here . Why not try helping out with surveys too; we are always looking for new volunteers and its a great way to pick up new skills. 
Current community projects
Churnet Valley Living landscape project 
The Churnet Valley Living Landscape project is a major initiative which aims to conserve, enhance and celebrate the spectacular natural and built heritage of this area.
A variety of projects are being undertaken by the project partners to contribute to the aims of the initiative. Communities can get involved in CVLLP through volunteering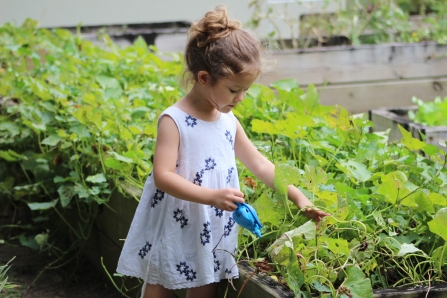 Gardening for wildlife 
Helping wildlife in your back garden (or local community space!) is a simple way to help local wildlife networks connect and flourish. Staffordshire Wildlife Trust's 'Gardening for Wildlife' work is very much focused around giving individuals, groups, schools and local communities the basis to support wildlife on their doorstep.
We believe that conserving wildlife starts at home; whether this is by leaving an area of lawn longer; creating window boxes; growing your own vegetables; planting some wildflower seeds, or providing places for wildlife to live eg. a bug hotel or bird box, all of this helps to create further connections for wildlife and their habitats in both rural and urban areas, resulting in greater biodiversity within our county.
Check out our What's On page for details of upcoming wildlife gardening events or see our Wildlife Gardening advice pages for lots of tips on bringing wild creatures into your garden or check out our Actions for Wildlife page for little things that you can do that make a big difference to wildlife and wild places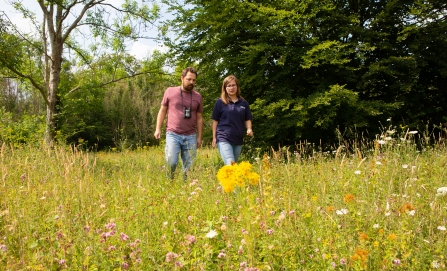 Wild About Tamworth
Wild about Tamworth was set up in 2003 to encourage people in Tamworth to get involved in improving their local green spaces.
There are now six volunteer groups who meet up regularly to carry out practical tasks at green spaces around the Borough. The project also works with local schools and youth groups to help them discover the nature on their doorstep. See the volunteer programme for details of upcoming activities.