Badgers need your help 2019
We are asking for your support to help to raise £25,000 to vaccinate badgers against bovine TB.
SWT is delighted to announce that we will be recommencing our badger vaccination programme in spring 2019. 
We started our badger vaccination on a number of nature reserves in 2013. However, due to a global shortage of vaccine we were unable to vaccinate for two years. We are pleased to say that in 2018 we were vaccinating in the autumn. 
The Trust believes that vaccination of badgers against bovine tuberculosis (bTB) is currently the most effective way of reducing the risk of badger to cattle transmission of the disease.
Independent research shows that culling could actually cause the disease to spread more widely, as territorial boundaries will be disturbed leading to the increased movement of badgers.
It will cost £25,000 to run the vaccination programme for the next five years. We need your help to fund this important work - to pay for essential veterinary supplies, equipment and staff training.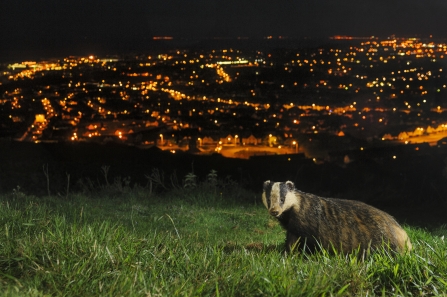 Staffordshire Wildlife Trust is very conscious of the hardship that bTB causes in the farming community and the need to find the right mechanisms to control the disease. However, we believe that a badger cull is not the answer. Scientific research carried out by the Government has shown that badger culling, unless carried out in line with strict criteria including the requirement to be across very large areas, could be counterproductive.
We believe that vaccination should be at the centre of efforts to tackle this disease rather than a cull.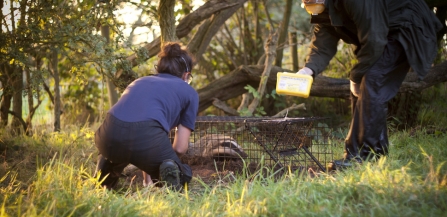 How do we vaccinate badgers?
During the vaccination process, wild badgers will be captured overnight in 'live' traps, before being treated with the vaccine the following morning and then released. Vaccinated badgers will be humanely marked, with the traps reset and the process repeated for unmarked badgers. The same areas will be revisited annually for five years, to ensure the majority of the local population is vaccinated.
To find out more about how we vaccinate badgers, see our special feature in Staffordshire Wildlife Trust's members magazine.
Please give as much as you can afford
£10 - buys enough peanuts to bait one trap for two weeks
£20 - buys a dose of the vaccine and a syringe
£50 - buys personal protective equipment to keep a vaccinator working effectively vand safely
£100 - buys one badger cage trap
£350 buys an annual FERA certificate of competence for one vaccinator - a legal requirement for the work
£750 - buys professional training for a staff member to safely handle and capture badgers and deliver the programme
Making a donation today - it's easy!
Online - visit our Just Giving webpage.
By phone - call 01889 880100
By text - to donate £10 on your mobile, simply text BADG1210 to 70070
By post - send a cheque payable to Staffordshire Wildlife Trust to FREEPOST NAT 4847, Stafford, ST17 0BR.
2018 update
Staffordshire Wildlife Trust has expressed extreme dismay after receiving confirmation that proposals to extend licensed badger culling in our county were approved by Natural England.
The Trust believes culling badgers is not the answer and are passionate in our campaign to oppose the cull. Staffordshire Wildlife Trust is very conscious of the hardship that bovine tuberculosis (bTB) causes in the farming community and the need to find the right mechanisms to control the disease. However, we believe that a badger cull is not the answer.
This year, badgers are now at risk in Staffordshire and Cumbria, in addition to the existing areas of Gloucestershire, Somerset, Dorset,Cornwall, Devon, Herefordshire, Cheshire and Wiltshire.
As a result of this major expansion of badger cull, 40,892 badgers could be killed by the end of 2018, more than during the last 5 years of the badger cull combined.
The county's largest nature conservation charity, who were one of the first Trusts to adopt a programme of badger vaccination, will not give permission for a cull to take place on its nature reserves and are currently undertaking a badger vaccination programme on a number of locations across the county.
The organisation believe that the government's strategy is flawed because bovine tuberculosis (bTB) is primarily a cattle problem, not a wildlife one, and makes no sense at a time when a review of the government strategy which drives the culls – the bovine TB eradication strategy – is still underway.
Scientific research has shown that badger culling could be counterproductive.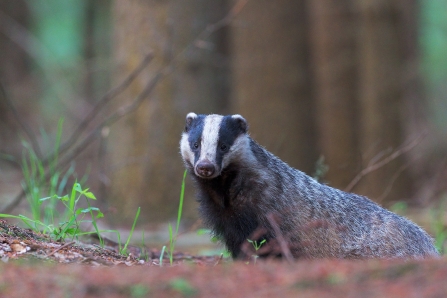 Julian Woolford, Chief Executive, Staffordshire Wildlife Trust, said: "It is unacceptable that the government has not waited for the results of their own review – which we understand is to be published imminently – before forging ahead with another year of ineffective and expensive badger culling. The badger cull is a dangerous distraction from addressing the main route of bTB transmission in cattle which is between cattle."
Ellie Brodie, Senior Policy Manager, The Wildlife Trusts said:
"The Wildlife Trusts have been involved in this debate for over ten years. In 2008 we successfully persuaded the Labour Government not to go ahead with a badger cull. In 2012 we helped stop the initial badger cull pilot in Somerset and Gloucestershire. Simultaneously, we have led the way in demonstrating that badger vaccination would be a far more effective route, accompanied with strict biosecurity controls, movement controls and robust cattle testing regimes.
"We're calling on the government to invest in medicine, not marksmen. The costs of killing badgers are much higher than vaccinating them – it costs £496.51 to kill a badger compared with £82 to vaccinate a badger."
The Wildlife Trust movement has opposed badger culling for well over a decade and most recently have written to Secretary of State, Michael Gove, to highlight the flaws of the badger cull and request that the cull be ended in favour of strategic and widespread badger vaccination schemes, and to invest in developing a cattle vaccine. Yet again, this has not happened.