Protecting wildlife and wild places
Staffordshire Wildlife Trust carries out conservation projects all over the county to protect our special landscapes and wildlife.
Living Landscapes schemes - thinking big
To date, wildlife conservation has been focused on protecting small pockets of land for wildlife, such as nature reserves. While nature reserves are important refuges for wildlife, it is becoming increasingly clear that these isolated areas of habitat surrounded by relatively hostile urban, agricultural and industrial landscapes, are not enough. Some of our most endangered wildlife requires greater support to survive the many pressures of human activity.
The way forward is nature conservation on a landscape scale - the creation of a Living Landscape. A Living Landscape is a 'recovery plan for nature', championed by The Wildlife Trusts since 2006, to help create a resilient and healthy environment rich in wildlife with ecological security for people.
Read more about our Living Landscape vision and our four Living Landscape schemes: the Churnet Valley Living Landscape project, Transforming the Trent Valley Living Landscape project, South West Peak Partnership  and Stoke and urban Newcastle Living Landscape
The Trust's strategy sets out our plans between 2017-2020. Click on the link below to download.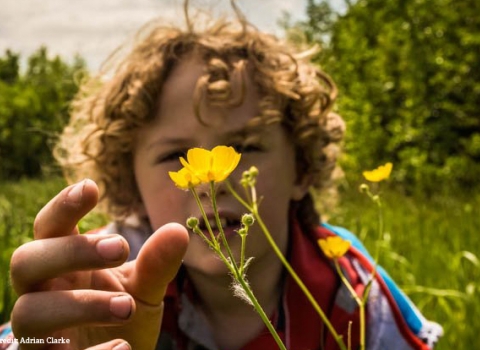 Stoke-on-Trent and urban Newcastle Living Landscape
Over the last decade, initiatives such as Stoke-on-Trent City Council's Greening for Growth programme worked to link and improve the green areas of Stoke-on-Trent and Newcastle-Under-Lyme. Since these  initiatives have come to an end, the local councils, together with the Forestry Commission, Natural England and the Environment Agency and later charities including Staffordshire Wildlife Trust, the Canal and River Trust and Woodland Trust have worked to keep the momentum going under the title of the Natural Assets group.
Want to know more?
Ongoing conservation work
Stafforshire Wildlife Trust is also currently working on a number of conservation projects within Living Landscape areas around the county to safeguard threatened species and create or restore wildlife habitats. 
Here is a selection of our current work:
Publications
Staffordshire Wildlife Trust has published and commissioned a number of publications relating to its work protecting wildlife and wild places. You can read them here