Protecting wildlife and wild places
Staffordshire Wildlife Trust carries out conservation projects all over the county to protect our special landscapes and wildlife and to ensure a wilder future for all.
From ancient woodlands and heather-clad moorlands to flower-rich meadows, flowing rivers and green open spaces, Staffordshire's array of habitats makes it a gloriously diverse county for wildlife. Staffordshire Wildlife Trust carries out conservation projects all over Staffordshire to encourage these special landscapes to thrive for wildlife and to protect them so they are here for generations to come.
The work that we do in conserving our local wildlife and the places in which they live has never been more crucial; nature is faced with increasing threats. Recent reports have shown that nearly 15% of all UK species are now at risk of disappearing completely and within the past 50 years, 56% of all species have declined across the UK.
Wild spaces and wildlife are struggling due to the increased pressures put on them; this is becoming evident even at a local level in Staffordshire. This is why protecting wildlife and wild places are at the heart of what we do.
Not only do we work hard on the ground to ensure local wildlife can flourish and recover but we also have a strong educational programme to teach others on the importance of habitat and species conservation, as well as running projects involving landowners, farmers, councils, businesses, individuals and communities with the aim that working together, people and wildlife can live in harmony.
You can find out more about our plans for wildlife and wild places by reading our strategy which can be downloaded below.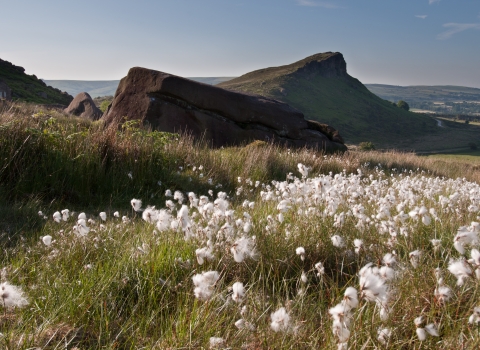 Managing Nature Reserves
Woods and meadows, heaths and moors, rivers and wetlands - Staffordshire  Wildlife Trust manage 30 nature reserves across Staffordshire and are always looking for new wild places to take ownership of to widen our conservation work. Our management of these reserves and monitoring of the species on them, allows us to protect rare and threatened species and habitats and are a gateway for you to experience the natural world.
Explore our reserves
The wider countryside - creating a living landscape
To date, wildlife conservation has been mainly focused on protecting small pockets of land for wildlife, such as nature reserves. While nature reserves are important refuges for wildlife, it is becoming increasingly clear that these isolated areas of habitat are not enough. We work on a bigger landscape-scale form of nature conservation to ensure protection of wildlife and wild places across the county. Read more here on the projects we are working on beyond our nature reserves to create a joined-up wilder Staffordshire. 
Preserving Local Wildlife Sites - Hidden Gems
There are 1,383 Local Wildlife Sites scattered across Staffordshire, many of them hidden sanctuaries for wildlife. They form a particularly important ecological network in the county, and we will work with partners and private landowners to ensure they are protected. We will also work with partners and land owners to support the management of other important habitats for wildlife, particularly where they are of national importance.
Local Wildlife Sites (LWS) are wildlife-rich sites selected for their local nature conservation value. They vary in shape and size and can contain important, distinctive and threatened habitats and species. Conserving them is a vital part our vision in creating a joined up network across the country where wildlife can thrive and flourish is free to explore and live. You can read more on our Local Wildlife Sites here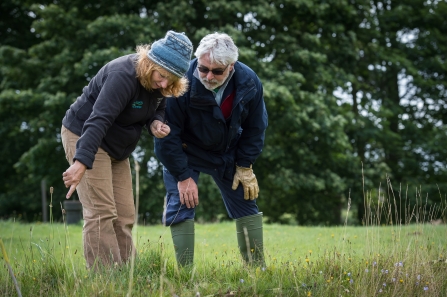 Protecting species
Although the work we do managing wild spaces throughout Staffordshire helps to conserve wildlife, there are a few specific conservation projects we are working on to safeguard threatened species.  You can see a selection of our wildlife focused projects below.  
Monitoring wild spaces and wildlife
Evidence must underpin our conservation work. We need it to continually improve what we do and to support partners in their conservation management work. Our monitoring and research provides the science behind our conservation work and allows us to demonstrate the effectiveness of our work to protect and conserve wildlife and also highlight problem areas where specific areas of help are required.  
We have a robust monitoring strategy to ensure the effectiveness of our conservation work on our nature reserves and in the wider landscape. We produce a range of publications as a result of our monitoring and surveying work to educate others on how best we can conserve wildlife and wild places and highlight areas of concern. These can be read here. The Staffordshire Ecological Record (SER) is based at our Wolseley HQ. We are always looking for help with surveys, if you are interested you can apply here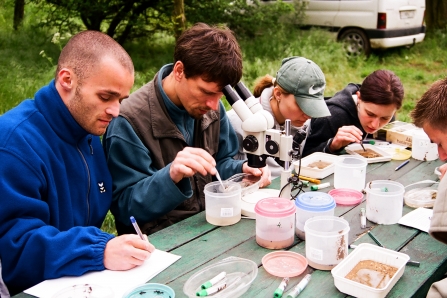 Publications
Staffordshire Wildlife Trust has published and commissioned a number of publications relating to its work protecting wildlife and wild places. You can read them here