Bake some cakes, run that marathon, organise a quiz night.... do your bit for wildlife!
If you would like to help protect the wildlife and wild places in your local area, why not fundraise for us? Your support keeps us going - and with your help we can do even more.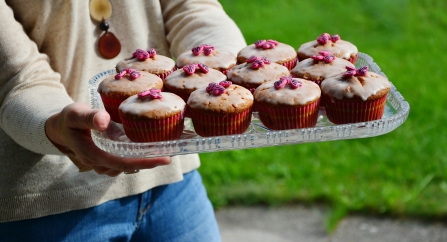 What you could do
There are lots of ways that you can raise money for Staffordshire Wildlife Trust. You could set yourself a challenge - such as running a marathon, bungee jumping or staying silent for 24 hours - and get people to sponsor you.
You might choose to stage an event - such as inviting friends and neighbours around for tea and cakes - and collect a donation from everyone for coming along. Or how about having a clear out at home and donating the proceeds of your car boot sale to the Trust?
There are endless possibilities - for more information download our fundraising pack below- and please don't forget to let us know what you're doing as we can help you to promote it! Call our fundraising manager on 01889 880109.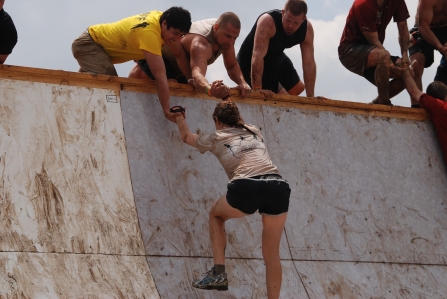 How others have helped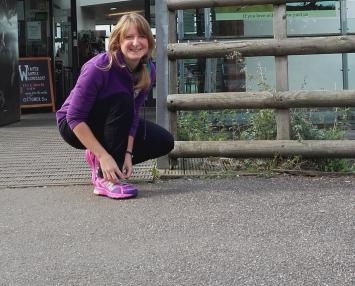 Staffordshire Wildlife Trust's Stoke Wildplay Officer Katie Shipley took on the challenge of a lifetime in 2017 by running the London Marathon. She raised an incredible £2,014 pounds for the Trust! We are super proud and grateful for all her hard work as she tackled the gruelling 26 mile and 385 yard marathon in April. 
The marathon was the grand finale of seven months' worth of training. She was chosen to run the marathon after her name was drawn out of a hat at a board meeting at the Trust after other staff members had put themselves forward to run the marathon as well. Katie, who joined the Trust in 2015, said: "I knew a few others had put their name forward too, but it was still a surprise to see my name being drawn out.  Katie said that seeing peoples donations come in definitely lifted her spirits and really spurred her on.
Go Katie!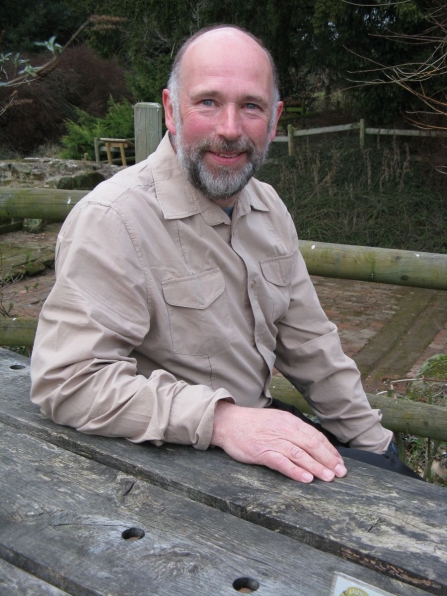 Bob Hoare - trekking the Kyrenua mountain range 
Bob Hoare, from Stafford, raised more than £600 for the Trust after trekking more than 145 miles through the challenging Kyrenia mountain range in Cyprus in just 10 days.
Nature-loving Bob, who also volunteers for the Trust to carry out conservation work on reserves, asked friends and family to sponsor him for the feat.
He said: "I had never done any mountain walking before so it was a bit of a challenge for me and I was quite nervous beforehand, but I really enjoyed the experience. As a Trust volunteer I could see the benefits of the work that the Trust carries out on its nature reserves. I was really pleased to raise money to support local wildlife projects.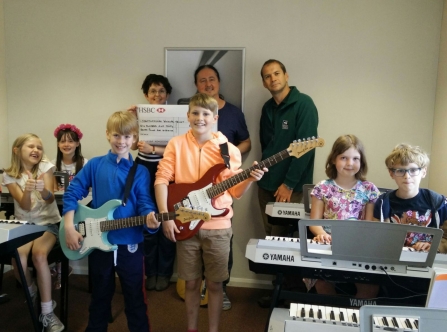 Stafford Music School 
Stafford Music School in Mill Street staged two charity concerts at The Weston Road Academy in June 2015 to raise money for the Trust. Students of all ages and abilities performed on Guitar, Piano, Keyboard and Vocals to raise over £1200 for local charities.
Guitar and Keyboard Students joined forces to perform together on songs such as 'Smoke on The Water', 'Uptown Funk' and 'Get Lucky' while vocalists and keyboard players combined their efforts in a fantastic rendition of Plan B's 'She said.
Each show also featured solo and duet performances from the music school students to provide a fantastic afternoon of entertainment for all.
Thanks to the support of all the families attending the concerts, the music school raised a total of £1274.82, which will be split between Staffordshire Wildlife Trust and 9th Stafford Sea Scouts.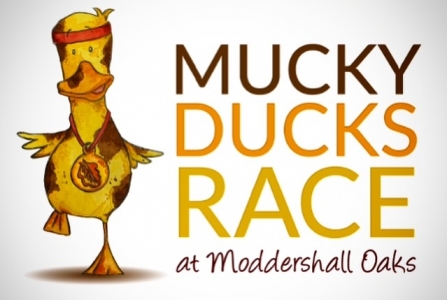 Moddershall Oaks' 5k Mucky Ducks race
A 5k Mucky Ducks Race was held in Moddershall in August 2015 to raise money for the Trust.
The event was made up of hills, obstacles, mud and water, starting and finishing at Moddershall Oaks, with the route taking in a beautiful run around Moddershall village.
After completing the challenge, brave runners jumped into Moddershall Oaks' lake after crossing the finishing line!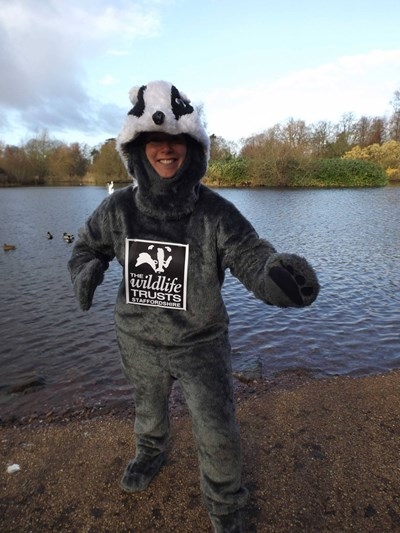 Michelle Evans - Stafford Half Marathon
Earlier in 2015, Michelle Evans completed the Stafford Half Marathon to raise money for Staffordshire Wildlife Trust.
She said: "I grew up by Doxey Marshes and, as a lover of the outdoors and a Staffordshire Wildlife Trust member, I really believe that the Staffordshire countryside is the backbone of our county and there's a lot to be proud of.
"I also think the Wildlife Trust plays a vital role in protecting and promoting the countryside for us all to enjoy so I thought I would dust off my running shoes and try and raise a bit of cash for this top cause!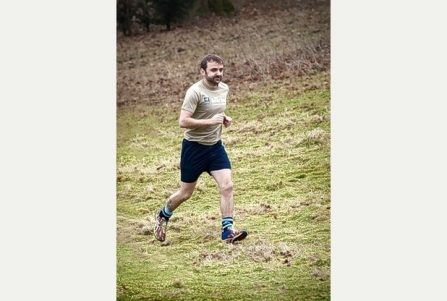 Lee Morgan - Potters' Arf Marathon
Leek's Lee Morgan completed the half-marathon as the Staffordshire Wildlife Trust's famous badger mascot.
The behavioural and pastoral support worker answered a social media request by the Trust last year for people to come forward and run the half-marathon in an effort to raise funds for the charity.
He said: "Me, my partner Ruth and our family spend a lot of time on the Roaches, which is now managed by the trust, so when the opportunity arose to run the Potters 'Arf it seemed the perfect opportunity to give something back to them."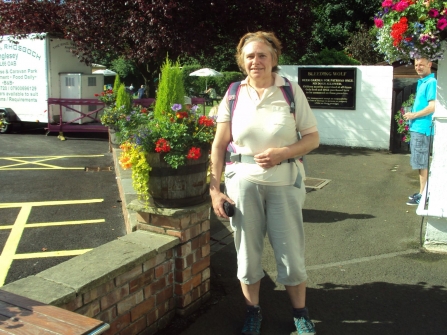 Julia Spight - The Gritstone Charity Walk 2015
In July 2015, Julia raised £200 for Staffordshire Wildlife Trust after walking 16 miles for The Gritstone Charity Walk 2015.
The Gritstone Charity Walk is a community project organised by The Rotary Club of Kidsgrove.
Afterwards, Julia said: "Walking 16 miles was a personal challenge for me, and the sponsorship raised for Staffordshire Wildlife Trust spuredr me on to complete the distance."
For more information on the walk, head to http://gritstonewalk.org.uk/
Ryan Wood
You may have seen a feature on BBC Springwatch Unsprung in June 2017 on young photographer Ryan Wood, from Hixon, who has raised thousands of pounds for our charity through his super fundraising efforts.
From selling his calendars, photographs, holding auctions or sponsored walks, Ryan is a fantastic supporter of ours who we are very grateful to.
Here's the footage from Springwatch - which includes an interview with the Trust's Jon Owen. But Ryan is the real star of the show. Here is the footage.