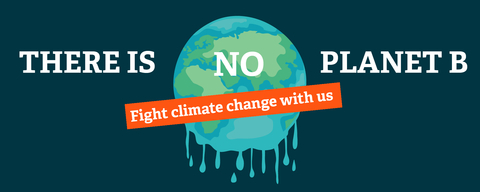 The time is now - will you help us?
The UK is facing a climate and nature emergency.
Climate change is the biggest threat to wildlife, people and nature. We've seen evidence of this in Staffordshire from destructive floods to raging fires.
Now is the crucial time to call for action with the upcoming COP26 conference.  
The Wildlife Trusts are calling for at least 30% of our land and sea to be connected and protected for nature's recovery by 2030.
We need to fix and recover our broken ecosystems, so they can help stabilise our climate. Investment in nature and repairing the natural world is key to a wilder future. 
We can't do it alone 
We work daily at Staffordshire Wildlife Trust to deliver this recovery and mitigate climate change as well as campaign for climate action but we can't do it alone.  We are already stepping up to the challenge, but we also need decision makers, communities, businesses and everyone else to come along with us and that includes you!
Combating climate change can feel overwhelming and it can be difficult to know where to start to help. However, just carrying out small actions can make a big impact in helping to repair the natural world in the fight against climate change.
We've put together some tips on how you can play your part in climate action locally. You can also learn more about what the Trust are doing to help. 
Together, we can create a wilder future!
Choose your wild action
From growing your own grub to sending in a wildlife sighting it is that easy to do your bit to fight climate change.
What are you waiting for choose your wild action below - nature depends on it!
Done the actions above and looking for more you can do. Check out the link below 
Sign up to our COP26 enewsletter series!
Click on the link below to be added to our special COP26 enewsletter series to be kept in the loop about COP26 events we are running and learn simple ways of how you can get involved with climate action on your doorstep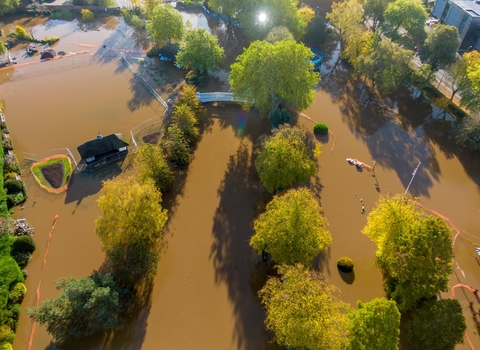 Why now?
Climate action matters now because the UK is hosting COP26 (The 26th UN Climate Change Conference of the Parties) 1st – 12th November in Glasgow. The role of nature in climate action is one of the topics at the forefront of the conference. COP26 will bring more than 190 world leaders to Scotland, along with tens of thousands of negotiators, government representatives, businesses and citizens for 12 days of talks on accelerating action towards tackling the climate emergency. The decisions made here will be crucial. It is vital that global and local leaders take strong action to place nature's recovery at the heart of our response. You can play your part in carrying out one of our climate actions. 
The recovery of nature has never been more urgent.  This photo shows flooding in Staffordshire, climate change is effecting us locally. Everyone needs to do their bit to ensure a wilder future. Staffordshire residents have one of the most powerful tools for fighting climate change' right here on our doorsteps. It has been estimated that healthy natural systems could provide one-third of the most cost effective ways of fighting climate change!
The next ten years must be a time of renewal, of rewilding our lives, of green recovery. We all need nature more than ever and when we succeed in reaching 30 by 30 we'll have wilder landscapes that store carbon and provide on-your-doorstep nature for people too. Everyone can support and help us to succeed
What are Staffordshire Wildlife Trust doing to help
We are calling on the Government in the lead up to COP26 to put nature at the heart of the UK's action on climate change
Healthy natural landscapes can take in carbon and store it, whilst damaged habitats often release even more carbon into the atmosphere. Only by integrating climate action with nature's recovery can we achieve a wilder future.
Only by integrating climate action with nature's recovery can we achieve a wilder future.
Watch our video below to learn how the Trust is investing in nature to fight the climate crisis on the ground and find out what climate action you can take it home.
Please share our video and spread the word why we need climate action now!