Call, email or write to us - or use the contact form below to get in touch.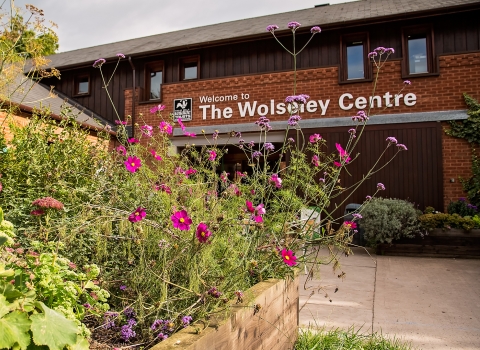 The Wolseley Centre
The Wolseley Centre (Staffordshire Wildlife Trust's main office) and general enquiries:
Address: The Wolseley Centre, Wolseley Bridge, Stafford, ST17 0WT.
Tel: 01889 880100
Email: info@staffs-wildlife.org.uk
Opening times:
PLEASE NOTE: We're really pleased to announce that work on our Wolseley Centre development project is due to begin and we are on track to complete the works in time for an official opening at Easter 2019.
Work on site will start on site week commencing 5th November and will be completed in April 2019 (around 18 weeks).
The grounds will remain open throughout the development. The Wolseley Centre building will be closed to visitors for the duration of the works.
Access times to the car park will be 9am to 5pm Monday to Friday and 10am to 5pm Saturday and Sunday.
Temporary toilets will be provided outside the building.
The electric scooter won't be available while the works are taking place.
Disruption to visitors will be kept to an absolute minimum but there may be occasions when certain parts of the site will be cordoned off such as the main car park when the improvements are underway. Anything like this will be announced well in advance so do keep an eye out for our monthly e-newsletter and our social media pages for updates.
We're all looking forward to welcoming you back to the new Wolseley Centre in the New Year!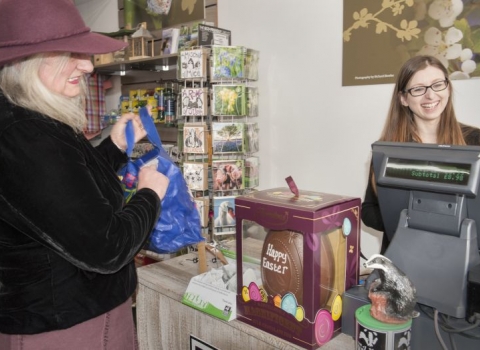 Penkridge charity shop
Address: 1 Market Street, Penkrdige, Staffordshire ST19 5DJ
Tel: 01785 847261
Email: penkridgeshop@staffs-wildlife.org.uk
Opening times: Mon, Tues, Thurs 9.30am-4.30pm, Wed, Fri and Sat 9am-5pm
Press enquiries
For all media and press enquiries please call the media office on 01889 880140. The media office is manned between 8am and 4pm, Monday to Friday. Alternatively email Jon Owen, Press and Social Media Officer, j.owen@staffs-wildlife.org.uk.
Other enquiries 
Please fill out the form below and we'll be in touch soon.