Call, email or write to us - or use the contact form below to get in touch.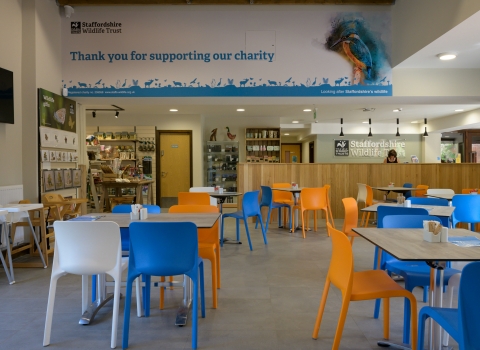 The Wolseley Centre
The Wolseley Centre (Staffordshire Wildlife Trust's main office) and general enquiries:
Address: The Wolseley Centre, Wolseley Bridge, Stafford, ST17 0WT.
Tel: 01889 880100
Email: info@staffs-wildlife.org.uk
Opening times:
We're really pleased to announce that work on our Wolseley Centre development has finally finished and we opened our doors to the public on Wednesday 15th May 2019
We're all looking forward to welcoming you back to the new Wolseley Centre! 
Visitor Centre is open 9am to 4pm Monday to Friday and 10am to 4pm on Saturday and Sunday.
The Kingfisher cafe is open 9.30am-3.30pm Monday to Saturday and Sunday 10am to 3.30pm.
Our cafe will be closed Christmas Eve, Christmas Day and Boxing Day.
*PLEASE NOTE, DUE TO ESSENTIAL POWER UPGRADES, OUR WOLSELEY CENTRE HQ WILL BE SHUT ALL DAY ON MONDAY 2nd DECEMBER. WE APOLOGISE FOR ANY INCONVENIENCE."
Press enquiries
For all media and press enquiries please call the media office on 01889 880140. The media office is manned between 8am and 4pm, Monday to Friday. Alternatively email Jon Owen, Press and Social Media Officer, j.owen@staffs-wildlife.org.uk.
Other enquiries 
Please fill out the form below and we'll be in touch soon.