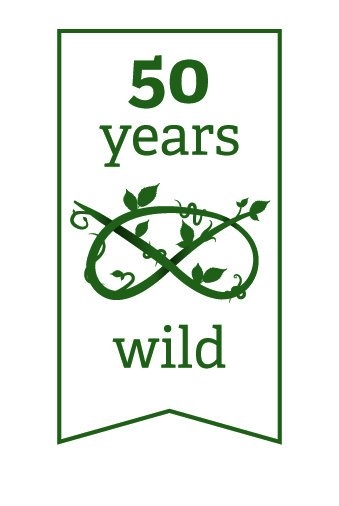 50 years wild
Staffordshire Wildlife Trust, your local wildlife charity, has been looking after Staffordshire's wildlife and wild places for nearly 50 years. Join us in 2019 as we celebrate our 50th Anniversary. We are running lots of exciting wildlife events for all ages to get involved such as a colour run, speakers night, screening of a 50th documentary, opening of our new-look Wolseley Centre and the launch of a new charity shop plus much more! We are also going to be having a big birthday bash towards the end of the year in August which we would love you to attend!
Watch this space for further information on our upcoming events
Our story
On the 5th August 1969 the Staffordshire Nature Conservation Trust was set-up as a new Company (No 959609) and a Registered Charity (No 259559), later to become Staffordshire Wildlife Trust. This small band of people that launched the Trust, were directed by naturalist, author and broadcaster Phil Drabble (of 'One Man And His Dog' fame), who lived in Abbots Bromley and was often referred to as 'a militant' naturalist. Before this, the group had been a part of the West Midlands Trust for Nature Conservation founded in 1956, which included the counties of Staffordshire, Worcestershire and Warwickshire. 
In 1970, the Trust bought its first nature reserve, Loynton Moss and now owns 27, ranging from ancient woodland to wildflower meadows with more set to be taken on in our anniversary year!  A management committee was set up alongside the ownership of the reserve, with one of the trustees, bird expert Frank Gribble acting as leader of the group. Mr Gribble was awarded the MBE in 1996 for services to nature conservation. Today, Staffordshire Wildlife Trust is a powerful voice for people and wildlife. It is one of the largest landholders in the county, and has a membership of well over 15,000 people of all ages, as well as a strong Conservation Team force and a diverse People Engagement Programme. 
The Trust spent the first 2 decades of its life consolidating its position and now works with and gives information and advice to government organisations, local authorities, planners, developers, and communities of all kinds even recently appearing in parliament!
The Trust's 1st Registered Office was on the southern edge of Stoke-on-Trent, at the home of Treasurer Richard Warren, the Country Reorder for butterflies and moths. Following numerous office relocations, the Trust HQ now lies at The Wolseley Centre which has been the Trust home since 2001 and also a busy Visitor Centre. Staffordshire Wildlife Trust also have another Visitor Centre at Westport Lake and in their pioneering spirit, were the first Trust to launch a charity shop.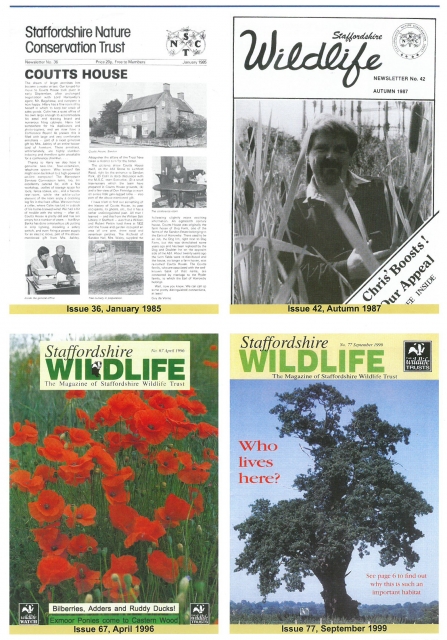 A year of celebrations
To celebrate being 50, we are running a wild event programme throughout our anniversary year.  You can see our 50th events programme below, details of which will be updated over the upcoming months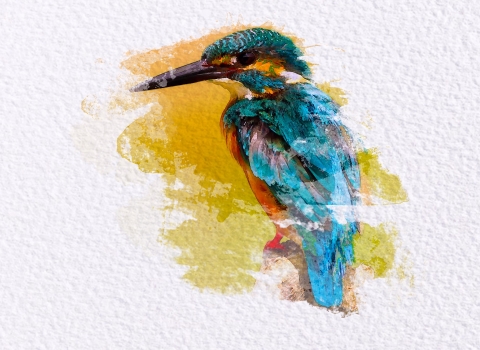 Art Exhibition
Calling all artists and art lovers!  Staffordshire Wildlife Trust are set to hold an Art Exhibition @ Museum of Cannock Chase and will be asking members of the public to submit wildlife inspired artworks for the exhibit as well as inviting you all to come and see the work! Details will be launched early 2019, on how to send in an application to have work on display. The exhibition will be running from 28th November - 17th December and the Trust wish to have a range of artworks on display from paintings and photography to sculptures and much more. 
More details soon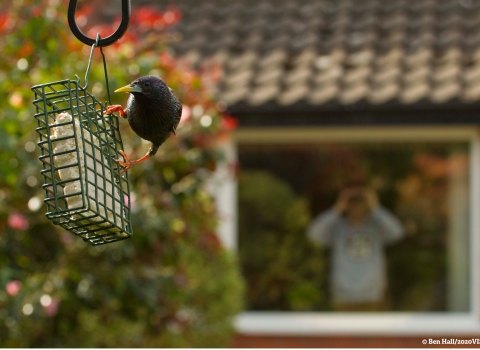 Species Campaign
30 Days Wild is our UK month long nature campaign where we get people to do one random 'act of wildness' for each day in June, this could be as simple as going for a walk or doing some bird watching! Mid June, we have our Big Wild Weekend, where we encourage everyone to do something wild and get outdoors. On the Big Wild Weekend, 15th-16th June, we'll be launching our species campaign where we'll be getting people to spot certain wildlife in their garden and asking them to send their results in to us. As part of the campaign, they'll be a FREE spotting booklet with facts about wildlife gardening. 
More details soon