Green Stoke-on-Trent and Newcastle
Over the last decade, initiatives such as Stoke-on-Trent City Council's Greening for Growth programme worked to link and improve the green areas of Stoke-on-Trent and Newcastle-Under-Lyme. In 2019, we are really excited to announce being a partner in a £3.6 million project that is set to benefit urban greenspaces in Stoke-on-Trent and Newcastle-under-Lyme and work is already underway.
SUNRISE, an exciting £3.6 million project is underway in Stoke-on-Trent & Newcastle-under-Lyme
The SUNRISE Project (SUNRISE stands for 'Stoke and Urban Newcastle Rediscovering Its Secret Environment') unites the efforts of the Trust to work for wildlife in Staffordshire with the overlapping aims of its project partners Stoke-on-Trent City Council, Newcastle-under-Lyme Borough Council, the Environment Agency, Groundwork West Midlands, Staffordshire County Council and the Wild Trout Trust.. The funding for the project has been granted by ERDF, the European Regional Development Fund, with match funding coming from the project partners.
You can keep up-to-date with the latest SUNRISE project development on its website here http://www.erdf-sunrise.co.uk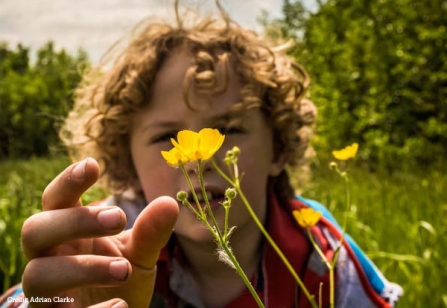 This scale of funding, to be administered by Stoke-on-Trent City Council as lead partner, represents one of the biggest investments that people in Stoke and Newcastle have seen in their wild spaces in living memory.
The project aim is to restore and enhance the urban green space in Stoke-on-Trent and Newcastle-under-Lyme is underway! Sixteen urban sites in North Staffordshire are to benefit from a major project to create new wildlife habitats, improve water quality and reduce flooding. The project will focus on opportunities for:
river restoration
wetland creation
woodland management
grassland enhancement
invasive species control
It is a huge success story for those from all the partner organisations who have put in months of work behind the scenes to prepare the funding application.
The sites have been chosen from many potential green spaces across the area as having the potential to increase ecological connectivity with a particular focus on the River Trent and its tributaries. There is a great potential to reach out to residents all across the city in helping them to 'rediscover' and find a new appreciation for the natural world on their doorstep.
The project sites and the associated work plans vary significantly in scale and complexity. The most significant piece of work planned under the project is the diversion of the River Trent where it flows through the land where Stoke City FC's former stadium, the old Victoria Ground, stood the subject of a planning application, the proposals are for approximately 500m of new, more natural river channel to be dug incorporating features such as pools, riffles and meanders to change this stretch of the river beyond recognition. Currently the river flows through a deep, concrete channel and down two weirs, limiting its potential for supporting biodiversity and creating a barrier preventing wetland species from moving further up the river.
A website for the SUNRISE project is launching soon where more details on the project will be provided as well as frequent updates given. For information in the meantime, you can contact the Project Manager Richard Guy at r.guy@staffs-wildlife.org.uk. 
SUNRISE, what we've done already
As the lead delivery partner, the Trust will coordinate the work on 13 of the sites. In fact, work has already begun;
a weir was removed from the River Trent near Cromer Road in Stoke-on-Trent. This has enabled wildlife to move down the river more freely.
Thistleberry Parkway in Newcastle has been sown with wildflower seed following ground preparation in the last few months of 2018 to create a species-rich grassland.
plans are also well underway for a programme of woodland management across three of the project sites in Newcastle (Bunny Hill, Thistleberry Parkway and Lyme Valley Parkway) due to be completed before the end of March 2019.
Community engagement work has also started and project staff from several partner organisations have enjoyed meeting with local residents, 'friends of' groups, council representatives and other interested parties

Why we are working to create a living landscape in Stoke-on-Trent and Newcastle-under-Lyme
Stoke-on-Trent and Newcastle-under-Lyme are abundant in natural assets - together the areas boast 16 Local Nature Reserves, 158 parks, 63 Local Wildlife Sites, four Sites of Special Scientific Interest and 3,818 allotments - not to mention an extensive canal network and many thousands of gardens.
Improving the quality and connectivity of green spaces will bring many benefits to Stoke-on-Trent and Newcastle.
Health and wellbeing - better access to the natural environment creates happier, healthier communities, and residents are more likely to take exercise in well-used, inviting open spaces.
Economic benefits - an attractive, well-managed landscape will bring businesses and jobs to the area. Additional income can be generated by encouraging sympathetic commercial uses of our popular green spaces, such as new cafes and sporting facilities.
Boosting tourism - By improving the visitor experience at our local green spaces, we can attract more visitors and generate new income sources. 
Naturally vibrant - having linked networks of green space will help wildlife to cope better with changes to our climate and the loss of habitats in the wider countryside
Raising aspirations - An attractive Living Landscape will draw students to North Staffordshire to study at the two universities, as well as creating opportunities for partnership working.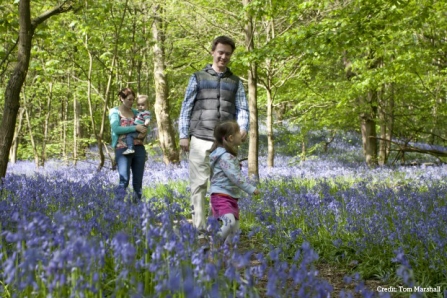 Recent press 
BBC Midlands Today coverage of the SUNRISE project - September 2019 
Other projects we've worked on in Stoke-on-Trent & Newcastle-under-Lyme
In 2012, a total of 35,000 trees were planted in Stoke-on-Trent to form two new 60 acre woods - a partnership project between the Woodland Trust, Stoke-on-Trent City Council and the Forestry Commission as part of the Jubilee Woods campaign. Turnhurst Jubilee Wood is on land off Biddulph Road between Packmoor, Turnhurst, Chell Heath and Oxford. The second new woodland is Six Crowns Wood, situated on land north and south of Fenpark Road in Fenton. 
In 2013, Stoke-on-Trent City Council and Staffordshire Wildlife Trust launched an exciting project called Blooming Stoke, to create almost 20 hectares of new wildflower meadows across the City. The meadows will be created on eight species-poor grasslands throughout the City, providing  a vitally important habitat for pollinating insects and beautiful areas for local communities to enjoy.
The Trust has also secured funding from Natural England and Newcastle Borough Council to survey and map all the habitats in Newcastle. We will then work with partners to create a biodiversity opportunity map for the borough,   which will highlight the areas where conservation action, such as habitat creation, restoration or expansion, is likely to have the greatest benefit for biodiversity.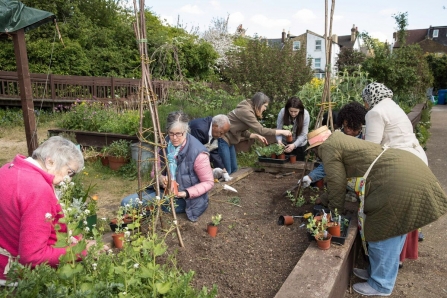 Stoke Local Plan Issues and Options Consultation - Our Response
The Trust has outlined key actions that need to be taken to halt the decline of nature and ensure a thriving network of wildlife-rich greenspaces  in Stoke-on-Trent in its response to the Stoke Local Plan Issues and Options Consultation. Read our full response below
Stoke Local Plan Issues and Options Consultation