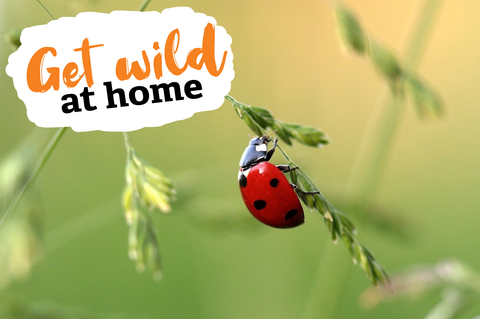 Nature's tonic - vitamin 'n'
Connecting with nature is known to improve mental health and well being and even though with the lockdown you might not be able to access your favourite wild spaces, there are plenty of ways you can get your daily dose of nature at home. 
There is nothing quite like the arrival of spring!
Birds are singing, leaves are unfolding, butterflies are starting to be seen and mammals are beginning to wake from their winter sleep. Spring is a time when everything is growing and bursting into life.
From out in the wide-open countryside to the smallest urban parks and gardens, everyone can spot at least one sign of spring and there are plenty of ways to help support wildlife at home this season!
We need wildlife now more than ever as we face difficult times and we've put together a range of activities and tips to help you create your own nature moments. We are encouraging people of all ages to embrace nature.  It's the perfect time to go wild and boost your mood! 
We love hearing about your nature moments, so please remember to tag us in your photos and share them on Facebook, Twitter and Instagram
Our 'Get wild at Home' programme will be updated regularly with new things you can do to keep healthy and reconnect with your wild side whilst spending time indoors, in the garden or on your daily local walk so don't forget to keep checking back!
The programme is also accessible all year round for you to access
Ways to support the trust- nature needs you
As much as we need nature during this difficult time, nature needs us too. Click on the link below to learn about some of the ways you can support Staffordshire Wildlife Trust to help us continue to look after Staffordshire's wildlife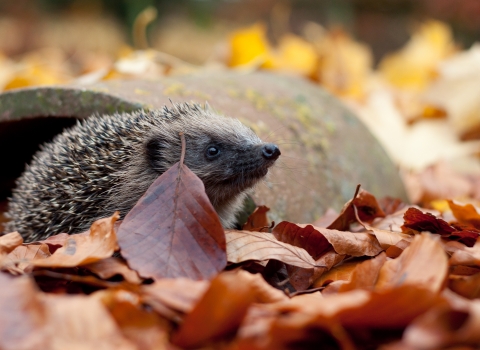 Our work continues
In these difficult times our work will still continue to defend wildlife in Staffordshire.  As a charity, our work would not be possible without your support.
We are hugely grateful for all donations, large or small, as they make a real difference to what we can do for wildlife.
Donate now