Introducing the Trust's Nature Reserve in the Making
After months of negotiation and fundraising, Staffordshire Wildlife Trust have became proud owners of Tucklesholme Quarry on the banks of the River Trent near Barton-under- Needwood. Find out how we're turning a working gravel quarry into one of the county's finest nature reserves.
Why Tucklesholme? And why now?
Within the next decade, all gravel extraction will be complete. By buying the quarry now we can work with the operators, Aggregate Industries, to mould and shape the contours of the site to create features such as islands, shallows and scrapes that will provide the perfect habitat for a wide range of wildlife.
What will the reserve be like?
At over 130 acres, Tucklesholme Quarry is big enough to create a large expanse of reedbeds that a whole host a wildlife needs to thrive. So big in fact, that this reedbed will become the largest in Staffordshire's Trent valley. Plans are to connect the vast expanse of reedbed to the River Trent by creating a network of shallow channels. These channels will not only allow wildlife to move around freely, but mean water levels in the reedbed will fluctuate, exposing nutrient-rich muddy banks where wading birds will feed. The Trust will also create diverse bankside meadows for insects and butterflies, as well as pathways for walking, picnicing, and informal recreation.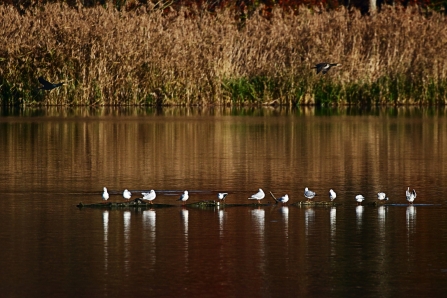 What wildlife might be there?
The vast reedbeds will be the perfect habitat for bitterns, a secretive member of the heron family that haven't bred in Staffordshire in over 100 years. The bittern is best known for the characteristic "boom", which can be heard from late January as the male establishes his territory. Historically, bitterns were once relatively common in Staffordshire, but numbers plummeted during the 1800s as the reedbeds where these birds live were drained for farmland. We believe Tucklesholme will one day be the breeding home of these stunning birds.
How did we turn the plan into reality?
Proposals to buy the site started in December 2012. By Spring 2013 a target of £337,000 and a deadline of December was set, and fundraising began. The Trust were delighted when the National Forest approved a grant request of £65,000. This was followed by £20,000 from East Staffordshire Borough Council.
November saw a public appeal launched, with 4,000 letters distributed to Trust members, pushed through letterboxes, and emailed to supporters. The response was overwhelming with over £25,000 raised, from over 400 donations made via post, online, text, and phone. Thank you to everybody who has donated to the appeal. We were also grateful to a number of our local groups who came forward to donate proceeds of their various fundraising activities.
A substantial proportion of the target was then raised by a national grant. Staffordshire Wildlife Trust was one of only 17 organisations from across the UK to receive a grant from the Social Investment Business Group, receiving £177,000 towards the purchase of Tucklesholme Quarry.
The Trust also received a £1,000 donation from Cllr Tim Corbett for Needwood Forest, as part of the Staffordshire Communities Fund.
The final piece of the funding jigsaw came through a legacy which had been left to the Trust.
And after a few last-minute legal glitches, the Trust completed the purchase of Tucklesholme Quarry on Christmas Eve 2013.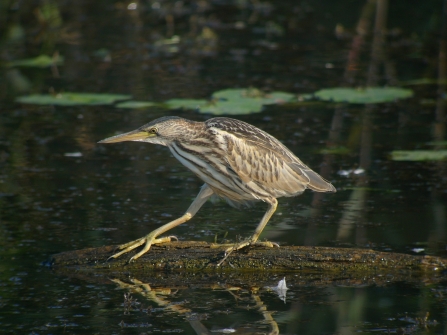 What happens next?
Tucklesholme Quarry will remain an operational quarry for the next few years. During this time our conservation experts will liaise regularly with the quarry company to create the habitats as each phase of extraction is completed. One by one these areas will then be open to the public. We will then begin to install hides where you will be able to get closer to nature, as well as interpretation and car parks.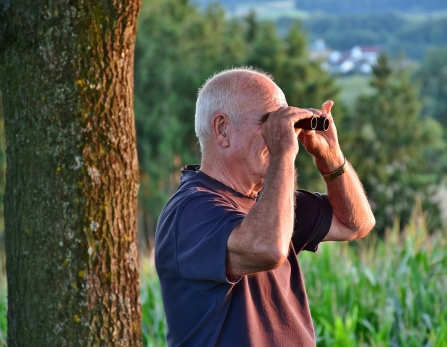 Download Tucklesholme Quarry site map