Make a donation and support your local wildlife and wild places
As a charity we rely on the generosity of our supporters. Please help us to continue our work to protect your local wildlife and wild places by making a donation today. We are hugely grateful for all donations, large or small, as they make a real difference to what we can do for wildlife. 
Ways to donate
Online - simply use the form below
By phone - call 01889 880100
By post - send a cheque made payable to Staffordshire Wildlife Trust to  Staffordshire Wildlife Trust, The Wolseley Centre, Wolseley Bridge, Stafford, ST17 0WT.
Donate online
You can use this form to make a general donation or donate to one of our fundraising appeals - including our badger vaccination appeal and HS2 appeal. You'll be asked to specify if you wish to give to an appeal when you fill in your details.
Our current appeals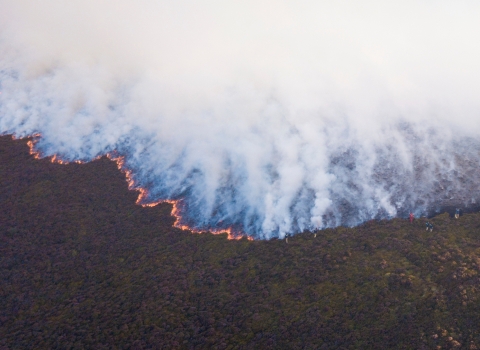 Roaches Fire Appeal
During mid-August 2018 a huge moorland fire swept across the Roaches causing devastation to Staffordshire's most iconic landscape.
Over 200 acres of moorland was destroyed which will take years to recover.
The fire was started by a camp fire that quickly got out of control due to the dry conditions and strong winds.
Funding is needed to buy additional specialist fire fighting and prevention equipment in the aftermath of the devastating fire on the Roaches.  Read more info here 
Donate to appeal
HS2 Appeal
At this time of unprecedented crisis for wildlife we urgently need you to donate to our HS2 appeal so we can act as a voice for wildlife before it is too late. HS2, the high speed railway that will link the north of England to London and the continent will pass directly through our county. We are the leading environmental charity in the county fighting against the route being taken by HS2
Find out more and donate
Donate online