Green Stoke-on-Trent and Newcastle
Over the last decade, initiatives such as Stoke-on-Trent City Council's Greening for Growth programme worked to link and improve the green areas of Stoke-on-Trent and Newcastle-Under-Lyme. Since these initiatives have come to an end, the local councils, together with the Forestry Commission, Natural England and the Environment Agency and later charities including Staffordshire Wildlife Trust, the Canal and River Trust and Woodland Trust have worked to keep the momentum going under the title of the Natural Assets group.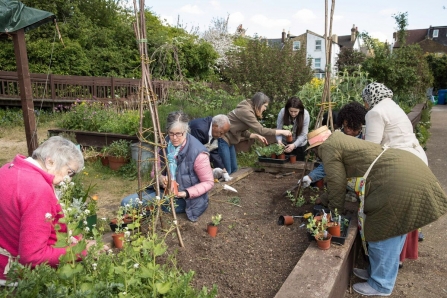 The benefits a Living Landscape would bring
Stoke-on-Trent and Newcastle-under-Lyme are abundant in natural assets - together the areas boast 16 Local Nature Reserves, 158 parks, 63 Local Wildlife Sites, four Sites of Special Scientific Interest and 3,818 allotments - not to mention an extensive canal network and many thousands of gardens.
Improving the quality and connectivity of green spaces will bring many benefits to Stoke-on-Trent and Newcastle.
Health and wellbeing - better access to the natural environment creates happier, healthier communities, and residents are more likely to take exercise in well-used, inviting open spaces.
Economic benefits - an attractive, well-managed landscape will bring businesses and jobs to the area. Additional income can be generated by encouraging sympathetic commercial uses of our popular green spaces, such as new cafes and sporting facilities.
Boosting tourism - By improving the visitor experience at our local green spaces, we can attract more visitors and generate new income sources. 
Naturally vibrant - having linked networks of green space will help wildlife to cope better with changes to our climate and the loss of habitats in the wider countryside
Raising aspirations - An attractive Living Landscape will draw students to North Staffordshire to study at the two universities, as well as creating opportunities for partnership working.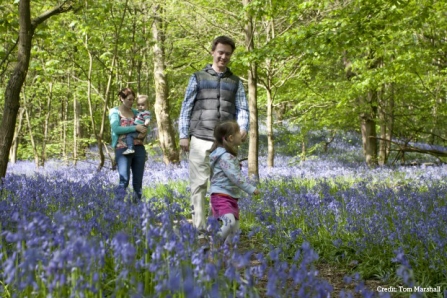 What's happening now?
In 2012, a total of 35,000 trees were planted in Stoke-on-Trent to form two new 60 acre woods - a partnership project between the Woodland Trust, Stoke-on-Trent City Council and the Forestry Commission as part of the Jubilee Woods campaign. Turnhurst Jubilee Wood is on land off Biddulph Road between Packmoor, Turnhurst, Chell Heath and Oxford. The second new woodland is Six Crowns Wood, situated on land north and south of Fenpark Road in Fenton. 
In 2013, Stoke-on-Trent City Council and Staffordshire Wildlife Trust launched an exciting project called Blooming Stoke, to create almost 20 hectares of new wildflower meadows across the City. The meadows will be created on eight species-poor grasslands throughout the City, providing  a vitally important habitat for pollinating insects and beautiful areas for local communities to enjoy.
The Trust has also secured funding from Natural England and Newcastle Borough Council to survey and map all the habitats in Newcastle. We will then work with partners to create a biodiversity opportunity map for the borough,   which will highlight the areas where conservation action, such as habitat creation, restoration or expansion, is likely to have the greatest benefit for biodiversity.