Staffordshire Trent Valley Catchment Based Approach Partnership
Staffordshire Wildlife Trust is the host for the Staffordshire Trent Valley Catchment, one of more than 100 catchment partnerships established across England and Wales.
This Catchment Based Approach (CaBA)  is an inclusive, civil society-led initiative that works in partnership with Government, Local Authorities, Water Companies, businesses and more, to maximise the natural value of our environment. CaBA partnerships are actively working in all 100+ river catchments across England and cross-border with Wales, directly supporting achievement of many of the targets under the Government's 25 Year Environment Plan. This approach embeds collaborative working at a river catchment scale, delivering a range of environmental, social and economic benefits and protecting our precious water environments for the benefit of us all.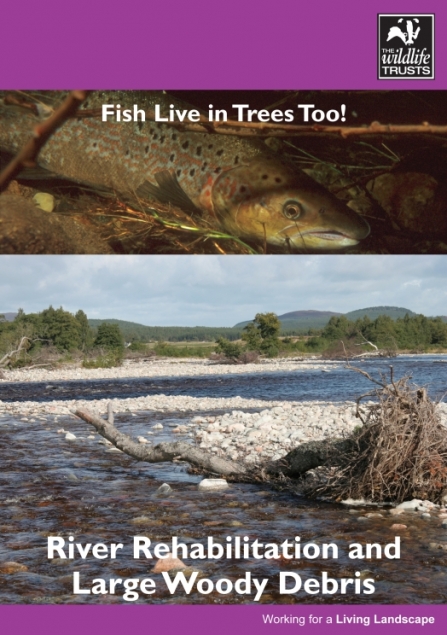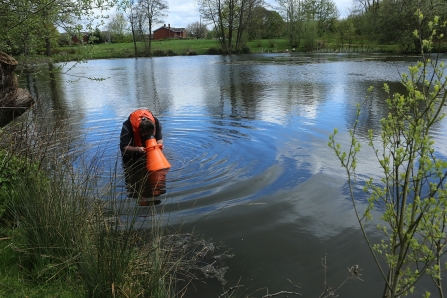 Staffordshire Wildlife Trust is the host for the Staffordshire Trent Valley Catchment Partnership (STV), the partnership is a group that works with key stakeholders collaboratively, transparently and in a way that enables all catchment stakeholders to input into the planning and delivery of environmental outcomes. The partnerships seeks input from a wide variety of partners to help develop plans, prioritise projects and seek funding opportunities to deliver integrated actions to improve the water environment for the benefit of the people and wildlife living in and visiting the Staffordshire Trent Valley.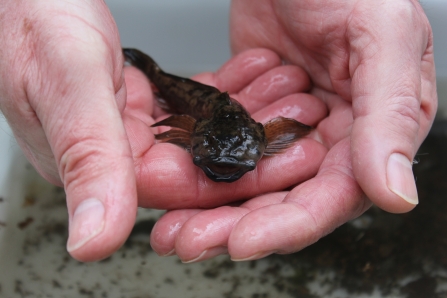 A map of the Staffordshire Trent Valley catchment boundary is displayed below.
The Partnership Steering Group finalised an initial action plan for the catchment in 2015-16. This has been reviewed and updated in 2018 to reflect the current make-up of the Partnership and to reflect changes required of the CaBA national office and our funders. A copy of this latest plan can be found on the link below. Communications, case studies and updates on the Partnership activities are also posted on the link below.
If you would like to find out more about the catchment based approach for the Staffordshire Trent Valley or to tell us about a project or event that you're planning please email us at staffstrentvalley@staffs-wildlife.org.uk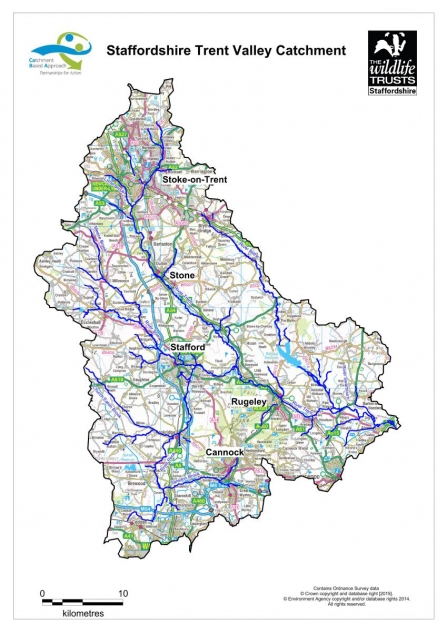 Staffordshire Trent Valley Catchment Water Body Status Maps
Catchment maps displaying the latest Environment Agency classification for the individual water bodies in the Staffordshire Trent Valley are available at http://environment.data.gov.uk/catchment-planning/
The Catchment Data Explorer is designed to help you explore and download information about the water environment used in the consultation on the updates to the River Basin Management Plans. You can find catchments and water bodies of interest using a map, or by searching for names, view summary information about catchments, download data and
follow links to other useful sites.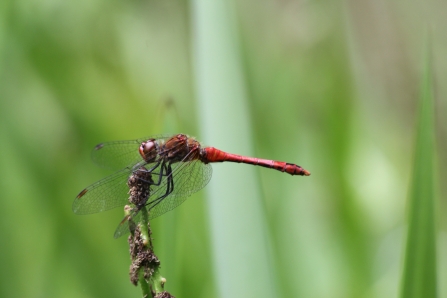 The Wild Trout Trust has launched its inspiring new Trout in the Town Urban River Toolkit 
In short, it's full of inspiring, empowering advice for anyone who wants to start taking care of their local urban waterway.
WTT's new Urban River Toolkit is available to download (in pdf format) straight from the WTT website: just visit https://www.wildtrout.org/content/trout-town
Or you can buy a printed copy for just £15.99 via Amazon: search Amazon for 'Urban River Toolkit' or type in this link: https://tinyurl.com/wtturbanrivertoolkit
If this Urban River Toolkit inspires you to take the next steps in looking after your local stream or river, please don't hesitate to get in touch with our Trout in the Town team:
·Trout in the Town (north): Paul Gaskell: pgaskell@wildtrout.org
·Trout in the Town (south): Theo Pike: tpike@wildtrout.org
Downloads
Staffordshire Trent Valley Catchment Plan Final