Since Greta Thunberg stood alone outside her school in Sweden last August, the 'Fridays for Future' school strikers have been growing in both number and influence.  This incredible youth-led movement has succeeded in shining a huge, glaring spotlight on the climate emergency and the necessity for concerted action to reverse the catastrophic decline of our natural environment.
The combined forces of the youth strikes, civil disobedience protests led by Extinction Rebellion and the millions of people up and down the country who have raised their voice in recent months – including our own members and supporters – has succeeded in pushing the climate crisis and nature emergency higher in both public consciousness and political agendas.
Within the UK in recent months we have seen the highest ever scores for public concern for the environment, as tracked by Ipsos Mori and Natural England's latest monitor on engagement with the natural environment (MENE), published last week, similarly shows a rise in concern about nature, with two thirds of the public concerned about biodiversity loss.
It is encouraging to see the bridges now being built between those fighting for action on climate and those working for wildlife.  Where previously these groups have worked pretty much in isolation, it is obvious now that the issues are inextricably linked and must be tackled together.  By joining forces, we are stronger.   
And the impact can be seen as more and more governments and councils declare climate emergencies, including in Staffordshire.  This is a positive sign that the swell of public opinion and support can make a difference.  Of course, there is so much more that remains to be done and we can't take our foot of the pedal now.
But solutions are also needed at a national level – we still have to secure the ambitious Environment Bill we have been promised, with nature's recovery at its heart.  And we need local solutions as well. 
"This is not a single-generation job. It's humanity's job... Let's all join together, with your neighbours, co-workers, friends, family and go out on to the streets to make your voices heard and make this a turning point in our history."
We work every day to protect wildlife and wild places in Staffordshire and fully support those across the UK who want to strike for Government action on the climate crisis and demonstrate their concern. The natural world is in a critical condition. Those standing up for the natural world are continuing to grow in both numbers and influence. 
A lot of the practical work the Trust carries out is aimed at mitigating the impact of climate change on a daily basis.
At the Roaches, for example, the Wildlife Trust is restoring 145 hectares of peatland.
Peatlands are amazingly wild places, home to birds, insects and unusual plants that aren't found anywhere else. Peatlands provide benefits for people too; the UK's peatlands store around 3.2 billion tonnes of carbon. And we get 70% of our drinking water from peatland river catchments.
There are many actions you can take through our charity to do your bit if you don't want to strike. From going plastic free to creating a wild patch in your garden.
See below to find out how you can help! YOU can make a difference!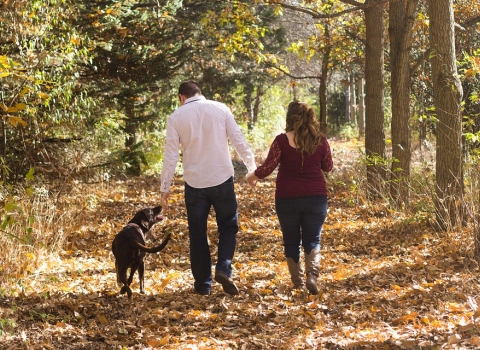 Become a member
Help save wildlife, protect wild places and bring people closer to nature. Join Staffordshire Wildlife Trust today.
Join our Trust