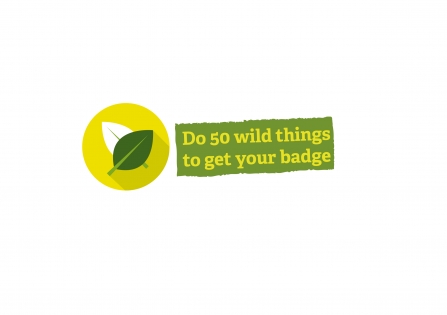 Earn your Get Wild badge!
Celebrate our 50th Anniversary by taking part in our Get Wild badge. Individuals, schools, groups and families can all get involved by doing 50 wild activities to earn their reward.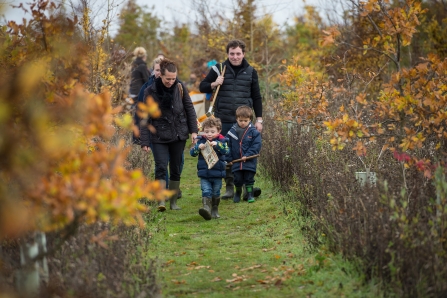 How to get involved
Download our Get Wild Badge booklet below to get started. You will see that there are 100 wild activities to choose from; you'll need to complete 50 of these to earn your badge.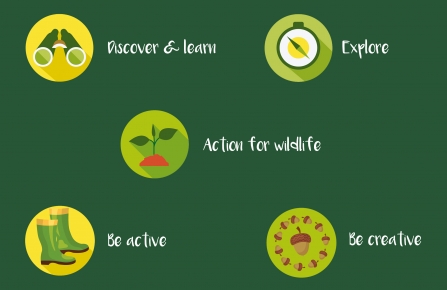 The activities are organised into 5 categories; 
Action for Wildlife
Discover and Learn
Explore
Be Active
Be Creative 
You can choose to focus on the categories that interest you most or you might decide to do 10 activities from each!
You can tick your activities off as you go along or if you come to one of our qualifying events, we will stamp them for you.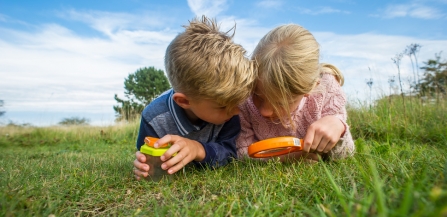 Claim your badge!
Once you have completed your 50 activities, you will need to send your filled activity sheet back to us with the completed form and enclose £1.50 for your chosen badge (you can choose from either a pin badge or sew on badge). You will need to send your form and activity sheet to the following address:
Laura Thomas
The Wolseley Centre
Wolseley Bridge
Stafford
ST17 0WT
Good luck and enjoy going wild!
Top tips
Here are some handy tips to help you complete your activity sheet