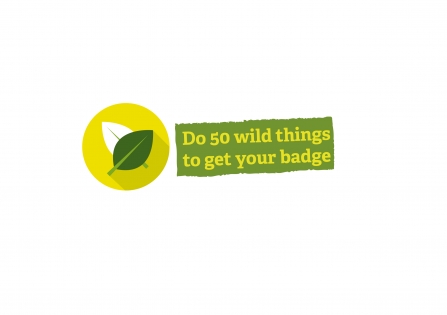 Earn your Get Wild badge!
Celebrate our 50th Anniversary by taking part in our Get Wild badge. Individuals, schools, groups and families can all get involved by doing 50 wild activities to earn their reward.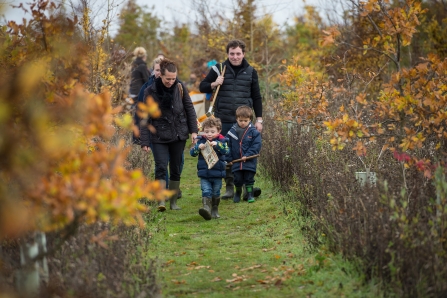 How to get involved
Download our Get Wild Badge booklet below to get started. You will see that there are 100 wild activities to choose from; you'll need to complete 50 of these to earn your badge.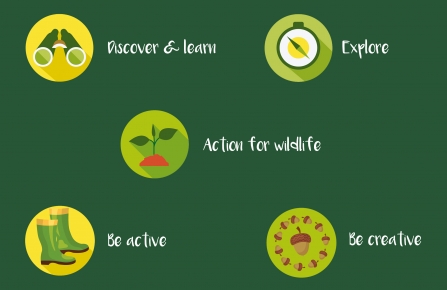 The activities are organised into 5 categories; 
Action for Wildlife
Discover and Learn
Explore
Be Active
Be Creative 
You can choose to focus on the categories that interest you most or you might decide to do 10 activities from each!
You can tick your activities off as you go along or if you come to one of our qualifying events, we will stamp them for you.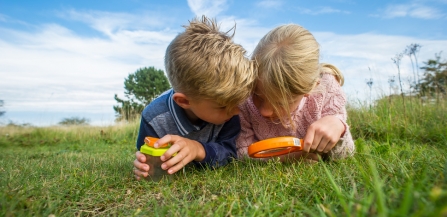 Claim your badge!
Once you have completed your 50 activities, you will need to send your filled activity sheet back to us with the completed form and enclose £1.50 for your chosen badge (you can choose from either a pin badge or sew on badge). You will need to send your form and activity sheet to the following address:
Laura Thomas
The Wolseley Centre
Wolseley Bridge
Stafford
ST17 0WT
Badges will be sent out to those who complete the challenge after the summer
Good luck and enjoy going wild!
Top tips
Here are some handy tips to help you complete your activity sheet
Jack's GetWild Challenge
Jack was the first person to sign up to our GetWild Badge Challenge and his mum Alison has been keeping us updated with his progress as he earns his badge. He enjoyed the challenge so much he ended up doing 60 not 50 activities!
See the pictures below and comments from mum Alison which highlight some of the great activities he did to earn his badge which include;
- making a hedgehog natural art piece from leaves (this was a lovely link into his education as the school term book was about a hedgehog).
- Jack provided material of our nesting sparrows, courtesy of our dog Logan who enjoys being brushed!
- Jack also attended a Get Wild session at Hem Heath woods and had a great time toasting marshmellows, den building and make a stick wand (sorry no photo's as parents were left behind).
- Jack also attended a Get Wild session at Hem Heath woods and had a great time toasting marshmellows, den building and make a stick wand (sorry no photo's as parents were left behind).
- a walk at Dimmingsdale Woods. We found horse tracks and followed their trail through the woods. Jack loved counting the rings of a tree trunk. We even found the chained oak.. a true story which inspired the HEX ride at Alton Towers.
- We've been busy getting green fingered and Jack planted up vegetables, herbs and sunflowers....all have germinated and are taking over our garden. Hopefully these will provide much needed nectar and sunflower seeds which help the birds feed through the colder months.
-Jack has been spotting several different types of butterfly. I have included this picture of jack and a butterfly from the vaults...I particularly like this shot due to the rarity of a butterfly landing on jack whilst I had my phone to hand 
Jack's love of the outdoors seems to have gone to another level since completing the get wild challenge. Jack hope's that his adventures may inspire others to become involved with the Staffordshire Wildlife Trust and enjoy the thrills of the outdoors
Jack had a fun packed day on a sunny bank holiday at Rhys.... flying his kite, exploring sealife and making sand art.
The other photos capture another bank holiday outing and Jack's love of rivers!  Jack went pond dipping in the Llangollen river and within minutes caught a fish! we were also joined by a heron who didn't seem to mind us being on his territory.
 
This isn't the first time Jack's outdoor adventures have been featured. The Trust have known Jack for quite some time now, you can read his story here