Kickstart nature's recovery in Staffordshire
We are embarking on our most ambitious goal ever, to put nature back into recovery across the county. 
This is part of a national movement, #30by30, which is aiming to give 30% of the UKs land and water back to nature by 2030.  To kick start this mission, we are hoping to raise as much as we can to purchase Craddocks Moss, a unique habitat for threatened wildlife - and we need your help.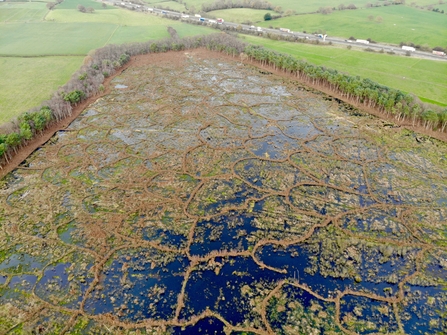 Appeal update December 2020 - thank you!
Staffordshire Wildlife Trust would like to thank everyone for donating to our Craddocks Moss appeal.  We have been overwhelmed by the donations we have received so far from our members' appeal and crowdfunding efforts which has raised over £67,000.  Thanks to your generosity, the Trust has secured Craddocks Moss and exchanged contacts on the 8th December.  
Essential conservation work can now begin on this precious site which will benefit threatened wildlife which could include the white face darter dragonfly, water voles and even beavers.  
The Trust is still accepting donations for this appeal for the outstanding funds to cover the costs for Craddocks Moss.
Thank you once again, your support has ensured that we can protect more of Staffordshire's wildlife and wild places.
An introduction to Craddocks Moss 
Craddocks Moss is a unique lowland raised bog situated to the west of Stoke on Trent in Staffordshire.  After years of neglect and surrounding habitat loss, the delicate balance of nature was damaged, and few species survived on the overgrown site.  However, recent on-site recovery work has shown this precious habitat could once again be an oasis for wildlife.  It is already a haven for rare plants like sphagnum mosses and cottongrass; and the four spotted- chaser dragonfly is making a cautious return.  We are sure, that under our care, more wildlife could return to this diverse habitat.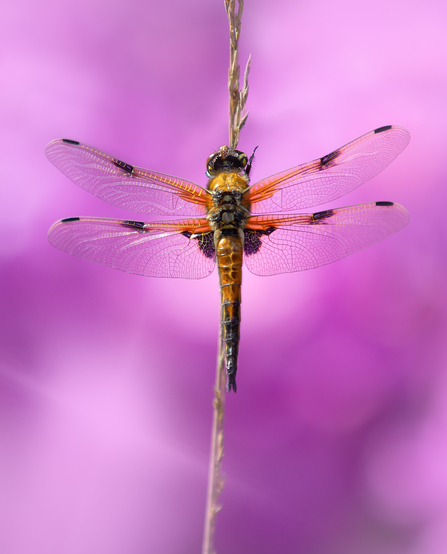 But we need your help to raise £75,000 to purchase the site and begin work on making it a haven for threatened wildlife.  
We don't want to miss out on this rare site and the chance to protect endangered species.
Our vision 
Our vision for Craddocks Moss includes attracting endangered and long-absent species such as the water vole, and the insect-eating sundew plant; birds such as willow tit and curlew; the rare bog bush cricket; the whitefaced darter dragonfly; and the pearl-bordered fritillary butterfly.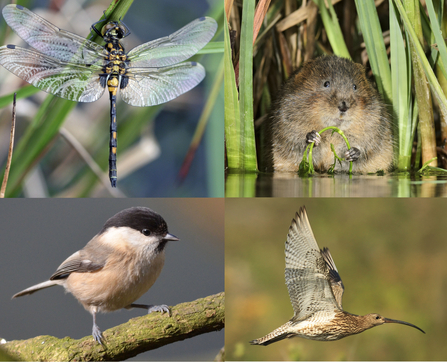 And perhaps most excitingly of all, we think Craddocks Moss could be the perfect location for reintroducing beavers to the county after over 400 years of local extinction!
Save today, protect tomorrow
Purchasing Craddocks Moss will help the Trust in it's aim to achieve a Nature Recovery Network across Staffordshire – a network that will improve wildlife connections, allowing species and water to move freely and find new territories. 
We need a Nature Recovery Network because many wild spaces are isolated – leaving wildlife unable to escape threats such as predators, food shortages and habitat loss. Our mission is to bridge those green gaps through natural wilding. By forming a network of safe havens across Staffordshire, like Craddocks Moss, we can restore nature's freedom to find new territory, and we'll help all our wildlife to flourish as well as bringing nature closer to people.
Donate and save Craddocks Moss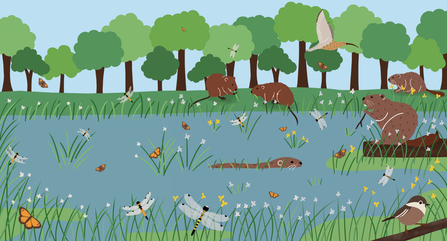 How you can help
We need your help to save Craddock's Moss to kickstart nature's recovery in Staffordshire
Find out below how you can do your bit
Thank you for your support.  All money raised will go towards the purchase of Craddocks Moss.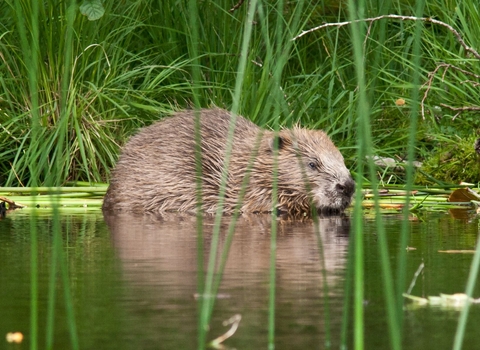 Make a donation
We need to raise £75,000 to help secure precious Craddocks Moss and make it a haven for wildlife -we need your help to achieve this dream!.We are grateful for any donation big or small 
Donate
Become a member
Sign up as a member today for as little as £2.75 a month and help us achieve nature's recovery in Stafforshire and our dream of 30% of land in Staffordshire secured for wildlife.
When you join we'll also send you a FREE wildlife garden guide and wildflower seeds to help you create your own wildlife haven at home!
Join today
Photography: ®Ben Whiles © Adam Jones, ©Chris Lawrence, ©David Cadman , ©Jon Hawkins Surrey Hills Photography, ©Nick Upton, ©Terry Whittaker/ 2020 Vision, ©Vicky Nall.