Gift Membership
Give someone special the priceless gift of wildife. Your gift of membership will last a whole year and is the perfect present for a nature lover.
The last day people will be able to sign up to a gift membership in time for Christmas is the 15th of December.
Any memberships arriving after the 15th December will be processed after the Christmas break, the week beginning 4th January 2021.
What is gift membership?
You can buy individual gift membership (for one adult), joint gift membership (for two adults) and family gift membership (for two adults and up to four children).
Unlike some other gifts it will keep giving all year round - and you'll be helping to protect local wildlife and wild places too.
What will the recipient get?
We can send out your membership welcome pack direct to the recipient with a letter explaining that it is a gift from you, or if you'd rather give it yourself, we'll send it to you.
If you choose individual or joint membership, the recipient will receive a smart gift membership wallet containing: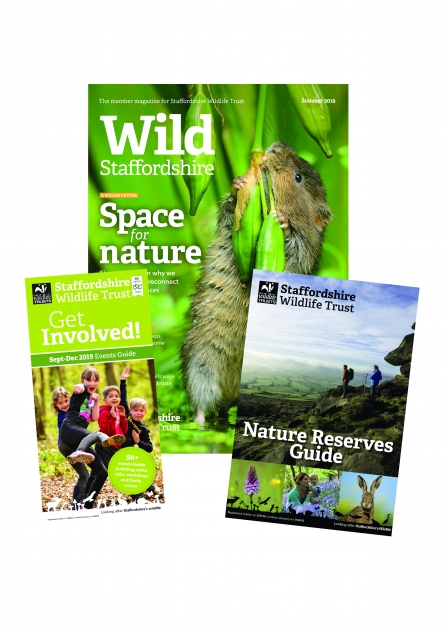 Our full colour, 44 page Staffordshire Wildlife magazine three times a year, packed with info on Staffordshire's amazing wildlife and wild places
Our Get Involved Booklet three times a year, ensuring you're the first to know about hundreds of nature events, walks, talks and volunteering sessions
A free glossy 54-page Nature Reserve Guide, where you'll find detailed information and a map of each reserve, tips on what wildlife to look for and ideas for family activities too.
Our free e-newsletter every month keeping you up to date with all the news from the Trust when you provide your email address
A map of Trust nature reserves
Invites to special members events 
Family gift membership, you'll receive all of the above PLUS the following: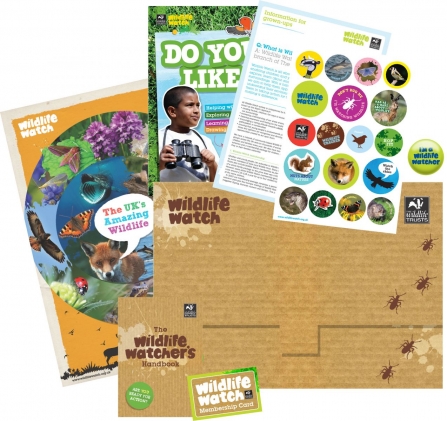 The latest edition of Wildlife Watch magazine - full of ideas for activities, puzzles, competitions, articles about wildlife and a free pull out poster with each issue. PLUS a further three copies of Wildlife Watch throughout the year
Wildlife Watcher's Handbook - packed with things to do and what wildlife to look for all though the year
Funky wildlife stickers
A Wildlife Watcher badge
A membership card
A large UK wildlife poster
What will it cost?
Gift membership costs from just £33 for one adult, £39 for a couple and £45 for a family for the whole year.
Buy gift membership now with a debit or credit card. You'll be asked what type of membership you want when you fill in your details. Head here to order with debit or credit card 
Alternative ways to pay
You can also buy your gift membership over the phone during office hours by calling 01889 880100.