Protect the wildlife and wild places you love forever
You can help to make sure Staffordshire's beautiful wildlife and wild places can be enjoyed by future generations for years to come by leaving a gift in your Will.
Eliza's Story
Leaving a gift in your Will to Staffordshire Wildlife Trust is a wonderful way to make a lasting contribution to wildlife. These gifts, no matter how small, help us to nurture and protect our county's wildlife and wild places.

Gifts in wills are a vital part of our income. Without them, we would struggle to continue our work.

Staffordshire Wildlife Trust
Leaving a legacy to Staffordshire Wildlife Trust
You do not need to be a member of the Trust to leave a gift in your Will
You do not need to leave a large amount - even the smallest amount can make a big difference
We cannot provide legal advice, but we can talk to you about the benefit that your gift will provide to Staffordshire's wildlife
You don't need to tell us that you plan to leave a gift in your Will, but it is really helpful if you do
If Staffordshire Wildlife Trust is not specifically mentioned in your Will, we will not receive your gift
Want to know more?
To find out more about how you can help Staffordshire Wildlife Trust by leaving a gift in your will, please request our free further information booklet by emailing legacies@staffs-wildlife.org.uk.
Technical Information if you wish to include Staffordshire Wildlife Trust in your Will
The words used in a Will are very important. To help, we've made a special page to help. Click here to view it
Tax matters
100 per cent of the value of your gift will be received by Staffordshire Wildlife Trust. A gift in a Will is exempt from tax and may reduce inheritance tax liabilities if your estate is over the threshold.
Discount
COVID19 UPDATE
Even during these difficult times, our select solicitors want you to know that they are still here for you and currently working and able to offer support 
You can get 15% discount on will writing services for supporters of Staffordshire Wildlife Trust from select solicitors. See the list of participating solicitors below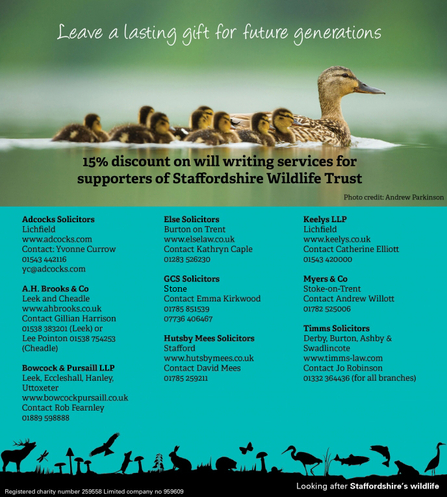 Case Studies
These are just some of the people that decided to leave a special gift for Staffordshire's Wildlife, without their support, our work would not be possible!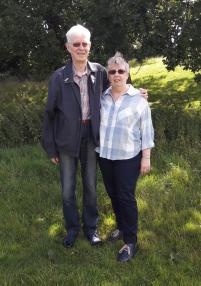 Elaine and Peter Plimmer, from Uttoxeter, have pledged to leave a gift in their Will to Staffordshire Wildlife Trust. Elaine explained why...
"We are regular visitors to the Wolseley Centre [Staffordshire Wildlife Trust's HQ] – it is a 10 minute drive away from us. There is such a variety of wildlife to see here, river birds, land birds, and of course beautiful kingfishers.
"If it wasn't for the Wolseley Centre, which is free to visit, we would have to travel a long way to see things. We want to give back to something which we have had the use of ourselves. We decided to give to leave a gift to SWT in our Will as we wanted our gift to benefit a charity that is close to home. Nature is important to us - we really enjoy birdwatching.
"Even though we don't have children, we think it is important to encourage the younger generation to love nature as they are the ones who will be protecting it in the future. The Wolseley Centre is a great place for children and families to visit and enjoy wildlife.
"Sorting out our Will has given us peace of mind, we don't have to worry about it any more. We can go out and enjoy our retirement now!"
Peter added: "I think it's really important to get the message out that it doesn't matter if you give just a small amount in your Will. Every penny helps."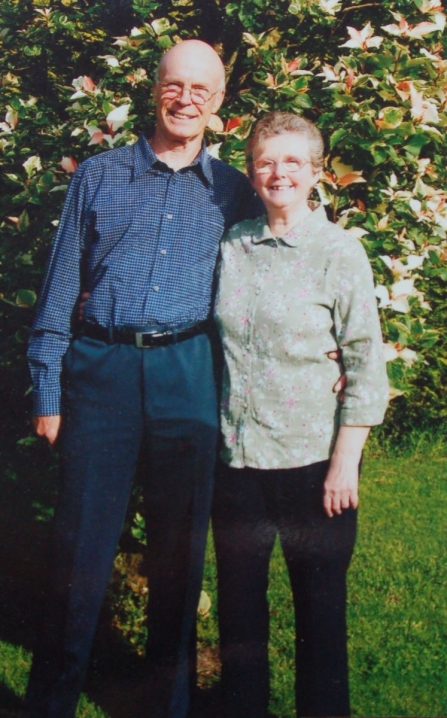 Neil and Pam's story
Neil Whyte and his late wife Pam, who sadly passed away last year, shared a great love of nature and both volunteered for the Trust for several years. 
After seeing an advert in the newspaper appealing for volunteers, the couple signed up to help. Pam was great with people and loved her role assisting behind reception, while Neil was invaluable helping out Trust staff with administration jobs.
When not volunteering or pursuing one of their many other interests, the couple enjoyed walking on Cannock Chase and also squeezed in visits to several of the Trust's nature reserves in their spare time.
Helping wildlife in our local area
As members of the Trust and long-term supporters of many other conservation organisations, the environment was really important to the Whytes. When it came to writing their Wills, both were keen to leave a gift to help to protect it.
"We always strived to look after our environment as best we could," said Neil. "This was reflected in the way we looked after our garden to encourage wildlife and the way we brought up our two sons.
"After volunteering for Staffordshire Wildlife Trust and visiting some of the nature reserves, we could see the benefits of their work and we wanted to do something to help them. We liked the fact that our money would be used to help protect wildlife in our local area, and there was a sense that we were doing our bit to protect the environment for future generations to enjoy."
A lasting gift
The couple gave permission to the Trust to use their gifts as it wished, directing their money to where it was most needed. Pam's legacy will be going towards looking after the Roaches - the Trust's newest and one of its most spectacular reserves.
"We did visit the Roaches and I know Pam would have been really happy that her gift was being used to care for it as it is such a lovely place," said Neil.
Neil has also pledged £5,000 to the Trust in his Will and encourages others to think about leaving a legacy after taking care of their loved ones.
"Leaving a gift in your Will to the Trust is not just about today - you are doing something that will last a very long time."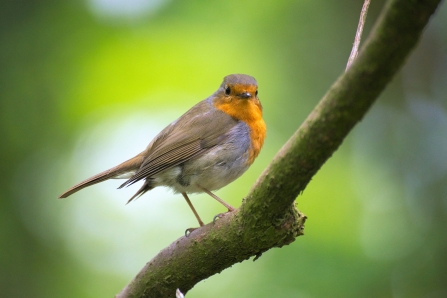 I'm sure that, like me, you're concerned about the future of our planet. You too share a belief that it is important that we leave a thriving natural world for future generations to know and enjoy. That is why making a Will is one of the most important jobs any of us has to do.