Wild About Tamworth project
A partnership between Staffordshire Wildlife Trust, Tamworth Borough Council and the communities of Tamworth to improve the Borough's wild places to benefit both people and wildlife. Take a look at the trust's leaflet on Tamworth's wild spaces below for more information.
Exploring Tamworth's Wild Spaces leaflet
Involving communities 
The project has helped set up nine active conservation volunteer groups, who each meet regularly to look after and improve eight green spaces in Tamworth:
Dosthill Park LNR

A popular 12-hectare park featuring a children's play area, walk-ways and a new 'Wind in the Willows' sculpture trail. Since becoming an LNR in 2010, volunteers work hard to manage and improve large areas of valuable wildlife habitat within the park, including woodland, grassland, a network of ditches and watercourses, and a stretch of habitat along the River Tame. Work has also been ongoing to build a boardwalk through the wet woodland area so visitors can access the site without getting their shoes or boots muddy. Dosthill Park Wildlife Group meets on the first Sunday of each month

Dosthill Park LNR leaflet
Tameside LNR

Formed as an LNR in March 2006 with a man-made lake, Tameside is located on the Fazeley Road between Tamworth and Fazeley. The lake has four small islands that provide valuable meeting sites for bird life. Tameside Wildlife Conservation Group manages Tameside Nature Reserv and meets on the second Sunday of every month. 
Hodge Lane LNR

The 4.55 hectare LNR is accessed from Chandler's Drive, Amington. It is a great place to explore a range of wildlife pathways, grassland areas, canal tow path and perfect picnic locations. Local volunteers meet on the last Sunday in the month to carry out management work
Town Wall LRN

Located off the Hockley Road, Wilnecote and adjacent to a small playing field, this LNR is a great place for all the family to enjoy. There are a range of paths, trees and areas with piles of branches and deadwood to encourage children to build dens and play. The meadow and grassland area provide a lovely picnic area, surrounded by flowers and wildlife. Town Wall Conservation Group carries out conservation tasks on the site on the second Sunday of the month.
Warwickshire Moor LNR

Situated off Moor Lane, Bolehall, this LNR developed through funding from the Central Rivers Initiative in 2006, has a series of pools, pathways, a boardwalk and bird boxes that families have built across the site; making this a brilliant place to see wildflowers and habitants including water dock, common reed and small mammals. The Friends of Warwickshire Moor, residents meet on the third Sunday of every month.

Warwickshire Moor LNR Leaflet
Kettle Brook LNR

This LNR stretches from Glascote to Wilnecote and runs through Belgrave. There are various access points to the reserve including Lakeside from Jowett, off Leyland Road, Fossdale Road and at Belgrave by the dance studio on Bird's Bush Road. This site has so much to offer and is managed by Wildlife Conservation Groups and Friends of Belgrave and Stonydelph Lakes. There are two groups which meet here - Friends of the Lakes (Belgrave and Stonydelph) who meet on the first Sunday of the month and the Wilnecote Wildlife Conservation Group who meet on the last Saturday
Broad Meadow LNR  

This 25-hectares LNR is situated on the island between the two channels of the River Tame, off Lichfield Road near to the Moor Street traffic island. It is recognised as a site of biological importance, as it is a prime example of lowland meadow – a floodplain grassland habitat which is becoming increasingly rare in Staffordshire and across the UK. Broad Meadow is also one of only two sites in the county where the rare Snake's Head Fritillary can be found growing wild. More details can be found here:  www.tamworth.gov.uk/broad-meadow
Wiggington Park

Home of Tamworth Rugby Club, this large park of more than 20 hectares, is also host to a Tree Trail, wildflower meadow, a community orchard, children's play area and offers a variety of activities such as bat walks and bird survey's. A popular place for families, walkers and sporting activities. The Friends of Wiggington Park meet on the second Sunday of most months. The project also gives schools and groups the opportunity to go on educational visits. The Wild About Tamworth Project Officer can take classes to the reserves and carry out environmental activities. There is also a Wiggington Park Tree Trail that you can follow around the park. See the bottom of the webpage for more information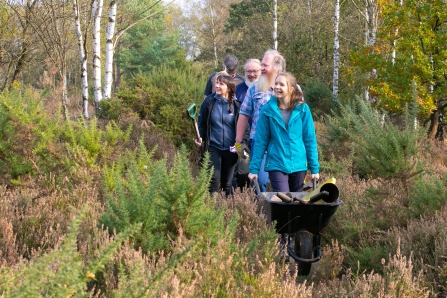 Events / volunteering
EVENTS: You can view our upcoming events on our website here https://www.staffs-wildlife.org.uk/events
VOLUNTEERING: Following the government's roadmap and restrictions easing, we are pleased to say that our WAT volunteer groups can once again be active. We are working to a smaller group capacity, and therefore if you are interested in joining one of the volunteer groups can you please email tamworth@staffs-wildlife.org.uk. We can then assess, with the group leaders, upon a starting date for new volunteers. Thank you for your patience over this turbulent time, and we can't wait to meet you
We are also starting up our Youth Rangers programme again in the summer term. There are Two Groups available 14-17 years olds and 18 - 24yrs
Starting events: Wednesday June 2nd for 14-17yrs 10am-1pm and Saturday June 5th for 18-24yrs 10am - 1pm
Contact Shaun Rimmer,  Senior Community Engagement Officer  at s.rimmer@staffs-wildlife.org.uk if you want to know more or watch these introduction videos: 
https://www.youtube.com/watch?v=QDZ5rRotALc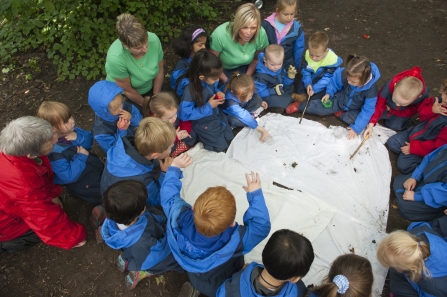 Wild about Tamworth also offers local schools and youth groups the chance to use local nature reserves as an educational tool to support their learning. Over a thousand children have received environmental education through the project in the last two years.
Tamworth Borough Council commission part of the project and the rest of the work is funded through external grants.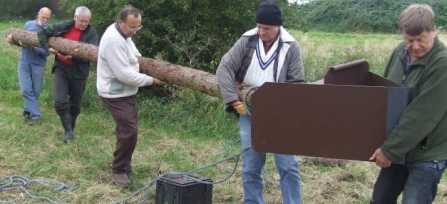 Protecting Tamworth's green spaces
Through Wild about Tamworth (WAT), seven valuable wildlife-rich sites have been designated as Local Nature Reserves, and the community conservation groups have made many improvements to make their green spaces better for both wildlife and people.
If you would like to explore Tamworth's wild spaces, why not take a look at the leaflet below:
Walking on the wild side - enjoying green spaces with your dog leaflet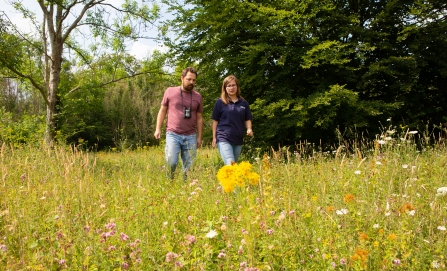 Environmental stewardship
Tamworth Borough Council currently have a number of the Borough Council's green spaces in a Natural England Environmental Stewardship scheme. This is a scheme which offers funding in return for looking after land in a way that benefits the wildlife, historical, landscape and community interest.
Want to know more?
For further information on any aspect of the project, call the Wild about Tamworth officer on 07970067711.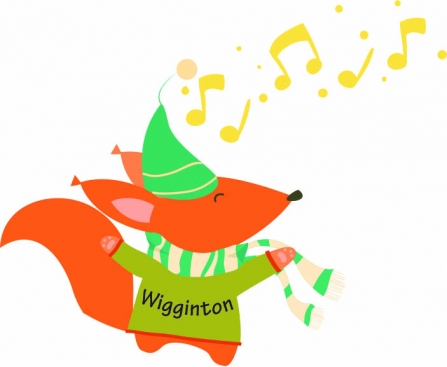 Wigginton Park Tree Trail 
The Wigginton Park Tree Trail leads you through the park to learn more about the 9 coniferous and broadleaved trees on the trail.  You can download and print off at home a tree trail leaflet and and cover which are listed below. It is great fun to do with little ones. 
Each tree has a post with an embossed leaf shape on top to create your own brass rubbing and then make your own book using the printed leaflet.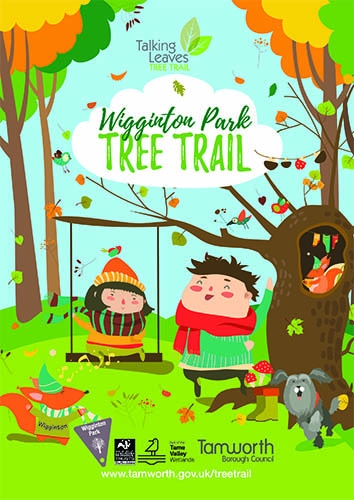 Local groups involved in the project:
1. Holm Oak - Stonydelph Community Café
2. Ash - Coton Green Primary School
3. Horse Chestnut - Birds Bush Primary School
4. Oak (Burnt Oak) - Flaxhill Primary School
5. Beech (Graffiti Tree) - Tamworth Rangers
6. Elm Avenue - Coton Green Pre-school
7. Scots Pine - Tamworth Guides
8. Giant Sequoia - Dosthill Rainbows and Brownies
Stories written, devised and developed by Mal Dewhirst and Christine Genders