Wild About Tamworth project
A partnership between Staffordshire Wildlife Trust, Tamworth Borough Council and the communities of Tamworth to improve the Borough's wild places to benefit both people and wildlife.
Involving communities 
The project has helped set up nine active conservation volunteer groups, who each meet regularly to look after and improve eight green spaces in Tamworth:
Dosthill Park LNR
Tameside LNR
Hodge Lane LNR
Town Wall LNR
Warwickshire Moor LNR
Kettle Brook LNR
Broad Meadow LNR  
Wiggington Park
Our groups will start meeting in small numbers again during September and are looking forward to welcoming new volunteers very soon.  If you would like to get involved or find out more about the groups and when they meet, please contact the Wild About Tamworth Officer at tamworth@staffs-wildlife.org.uk or on 07970 067711 to find out the most up to date information about which groups are ready to welcome new volunteers. 
Events 
A range of community events and activities take place as part of the project.  From guided walks to wellbeing sessions, there is something on for all the family. Our team is planning the autumn and winter events now. Please check back here regularly or contact the WAT officer to find out more or to be added to our mailing list.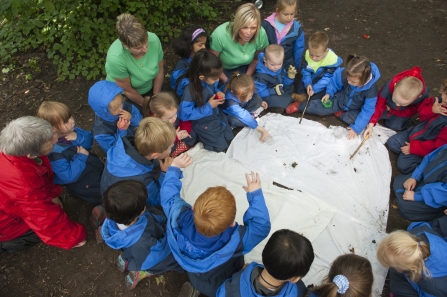 Wild about Tamworth also offers local schools and youth groups the chance to use local nature reserves as an educational tool to support their learning. Over a thousand children have received environmental education through the project in the last two years.
Tamworth Borough Council commission part of the project and the rest of the work is funded through external grants.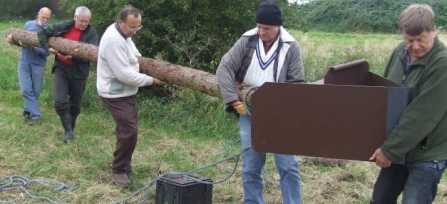 Protecting Tamworth's green spaces
Through Wild about Tamworth (WAT), seven valuable wildlife-rich sites have been designated as Local Nature Reserves, and the community conservation groups have made many improvements to make their green spaces better for both wildlife and people.
If you would like to explore Tamworth's wild spaces, why not take a look at the leaflets below:
Leaflets 
Walking on the wild side - enjoying green spaces with your dog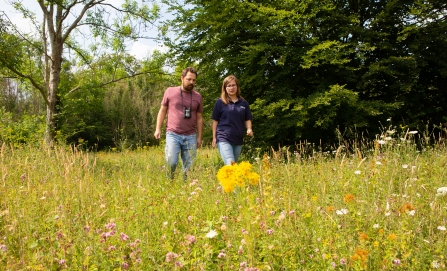 Environmental stewardship
Tamworth Borough Council currently have a number of the Borough Council's green spaces in a Natural England Environmental Stewardship scheme. This is a scheme which offers funding in return for looking after land in a way that benefits the wildlife, historical, landscape and community interest.
Want to know more?
For further information on any aspect of the project, call the Wild about Tamworth officer on 07970067711.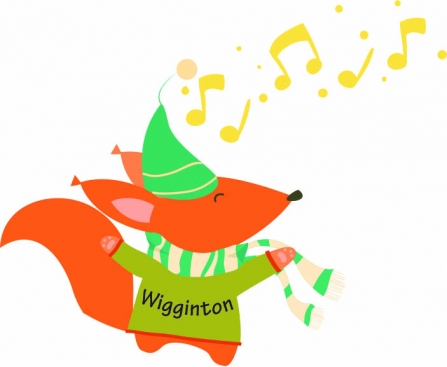 Wigginton Park Tree Trail 
The Wigginton Park Tree Trail leads you through the park to learn more about the 9 coniferous and broadleaved trees on the trail.  You can download and print off at home a tree trail leaflet and and cover which are listed below. It is great fun to do with little ones. 
Each tree has a post with an embossed leaf shape on top to create your own brass rubbing and then make your own book using the printed leaflet.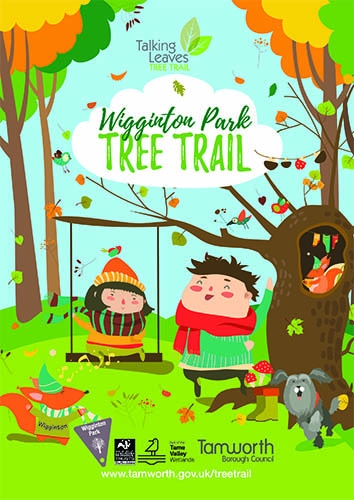 Local groups involved in the project:
1. Holm Oak - Stonydelph Community Café
2. Ash - Coton Green Primary School
3. Horse Chestnut - Birds Bush Primary School
4. Oak (Burnt Oak) - Flaxhill Primary School
5. Beech (Graffiti Tree) - Tamworth Rangers
6. Elm Avenue - Coton Green Pre-school
7. Scots Pine - Tamworth Guides
8. Giant Sequoia - Dosthill Rainbows and Brownies
Stories written, devised and developed by Mal Dewhirst and Christine Genders