An exciting £3 million project for the Trent Valley
A revitalised and treasured landscape of wildlife-rich waterways and wetlands is being made possible thanks to the 'Transforming the Trent Valley' project successfully securing a grant of £2.7m from the National Lottery.
Transforming the Trent Valley' (TTTV) is a partnership project of 18 organisations working together to restore and enhance the natural and cultural heritage of the Trent Valley, with Staffordshire Wildlife Trust at the helm.
Follow news and updates on the projects Twitter page @TheTrentValley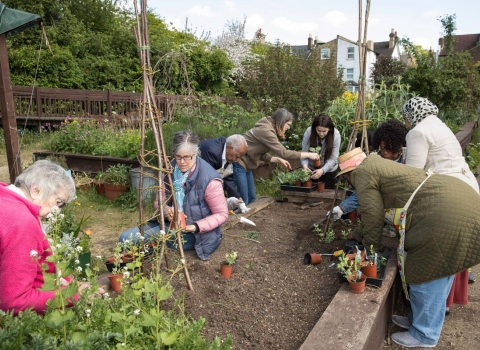 TTTV Community Grant - applications now open
Transforming the Trent Valley LPS are pleased to launch our Community Grants scheme! We are encouraging community groups to plan and deliver projects within the TTTV scheme area which will benefit the natural, cultural and built heritage of the area. These projects might include building a wildlife area in a school garden, creating an arts trail along the River Trent, restoring part
of a historic building or putting on an event to enable children to explore the great outdoors.
Find out more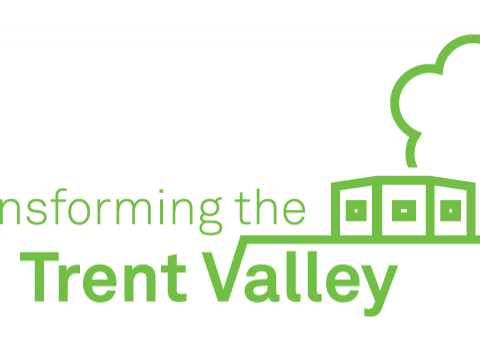 Invitation to tender
You are being invited to tender to carry out a river restoration project which will involve channel excavation work. 
The project will involve re-instating a 7-hectare river island known as Cherry Holme. This will be delivered through the reconnection of a palaeochannel by excavation of approximately 15,000 cubic metres of former channel to re-create a split channel and suitable conditions for wet woodland habitat. The excavated soil will be transported to the adjacent lake deposition site to create new reedbed habitat. 
Click here to find out more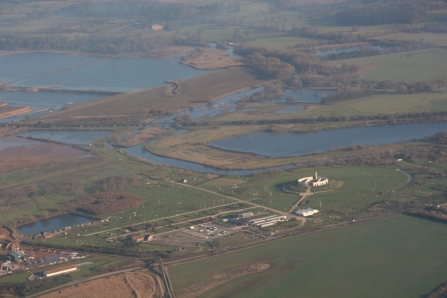 In November 2016, the Central Rivers Initiative partnership successfully secured a grant from The National Lottery Heritage Fund (HLF) for £256,300 to develop an ambitious scheme focusing on the River Trent and its tributaries the Tame and the Dove.  Over 18 months the partnership undertook a large number of studies and consultations aimed at better understanding the need and the opportunities within this location.
The scheme will undertake a wide range of environmental, cultural and community-led projects within the Trent, Tame and Dove river valleys covering some 200 square kilometers from Uttoxeter to Tamworth and including the river valleys within or near to the main towns of Burton, Rugeley, Lichfield and Derby. Projects will include river restoration, improved access to explore hard-to-reach areas, and creating ways to reconnect communities with their natural heritage.
The final application made in August 2018 was given the green light in December 2018, bringing the total grant offered by LHF up to just under £3m.  The total value of the project is £4.7 million.
Work will begin on the scheme in April 2019 and will last for 5 years.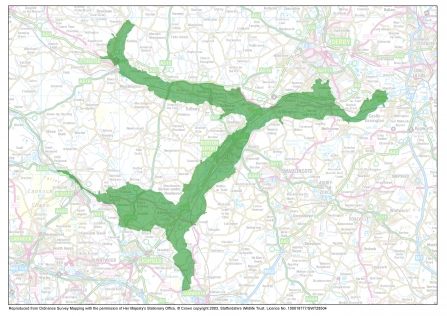 Why the River Trent?
The River Trent in Staffordshire and Derbyshire has been a site of human settlement and industry for thousands of years.  The third longest river in the UK has long been important for defence, navigation and natural resources. 
Romans once marched through the valley and evidence can be seen in the roads which still network the landscape today.  The village of Repton, in Derbyshire, was the Saxon Royal capital of the ancient country of Mercia, and Vikings brought terror to the Anglo-Saxons when they invaded in 873AD, leaving their mark in the place names of towns and villages. Burton was once a religious site for pilgrimage and healing, and since became famous for beer brewing, thanks to the unique waters that flow through the rich mineral deposits under our feet.
Today, although still largely rural, the landscape is scattered with old mills and factories. It is pock-marked by quarries, and fragmented by new development.  It is a landscape that has continually changed and evolved through time and it is continuing to change today. 
We recognise that over the next 25 years the landscape will increasingly come under pressure.  New developments are planned across the Midlands, High Speed Rail is set to scythe the landscape, and increased pressure for building materials means that new quarries must be opened.
There is a need to both recognise and value the cultural and natural heritage of the Trent Valley and to consult on the physical changes that will come from development, industry and climate change. The next five years are important to this landscape, and there are huge opportunities to influence and implement change.
Transforming the Trent Valley Partnership
The partnership comprises 18 organisations and is led by Staffordshire Wildlife Trust.
Who is involved?

Aggregate Industries
British Canoeing
Canal & River Trust
Derbyshire Wildlife Trust
East Staffordshire Borough Council
Environment Agency
GeoConservation Staffordshire
Hanson UK
Lichfield District Council
National Forest Company
RSPB
Sport Across Staffordshire and Stoke-on-Trent
Staffordshire County Council
Staffordshire Wildlife Trust
Support Staffordshire
Tamworth Borough Council
Tarmac Aggregates Ltd
Trent Rivers Trust
What will we do?

We have developed a scheme that draws on the opportunity to create positive change for wildlife, heritage and communities.  By working together and by liaising with the people affected, we will deliver a range of projects that will enhance the environment, support communities, and improve access.  We will help those working to protect our cultural and natural heritage.  We will encourage participation and volunteering, offer educational and training opportunities for young people, and provide the chance for individuals to make a difference.  We will improve access to the countryside and encourage people to think about how they move around the landscape.  We will work on the ground to benefit the river and habitats by delivering projects that will help to protect, preserve and enhance our most valuable landscape features.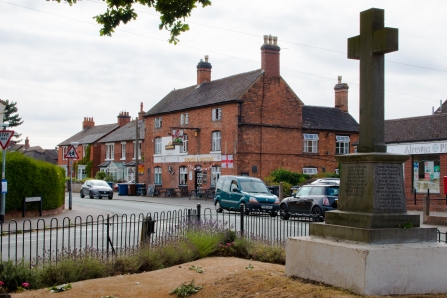 Three Core Themes
Our projects will be delivered under three core themes: Connecting Communities through Action, River Valley Connections, and Transforming the Landscape:
Theme 1: Connecting Communities through Action

Community Engagement: Empowering local communities to make positive change.
Wildchild: Encouraging children and families to explore nature through play.
Big Washlands Watch: Challenging schools, families and individuals to identify species in our landscape.
Transforming Lives: Providing young conservationists with new skills and training.
Connecting with Nature: Connecting adults with nature for improved mental wellbeing.
Tales from the River Bank: Capturing memories of life in the Trent Valley.

Children and families exploring nature

For more information, please download a copy of our Landscape Conservation Action Plan.  This document provides a background to the landscape: its history, its geography and its wildlife; details about the partnership; and our plans for the coming 5 years (2019-2024).
Theme 2: River Valley Connections

Interpretation programme: Telling the story of the Trent Valley for all ages and backgrounds.
Trent Valley Way: Creating a series of walks and trails along the River Trent.
Canal Access: Upgrading the towpath of the Trent and Mersey Canal for multiple users.
Canoe Discovery: Creating and promoting a canoe trail along the River Tame.
Gateway to the Trent Valley: Building a new off-road cycleway connecting communities across the A38.
Waymarking of Cycle Routes: Creating marked cycle routes across Burton-on-Trent

Exploring the landscape by canoe (Credit: Aimee L. Booth)

For more information, please download a copy of our Landscape Conservation Action Plan.  This document provides a background to the landscape: its history, its geography and its wildlife; details about the partnership; and our plans for the coming 5 years (2019-2024).
Theme 3: Transforming the Landscape

Living Floodplains: Improving biodiversity and reconnecting the river with its wetlands.
Brook Hollows: Restoring the culturally important lakes at the heart of Rolleston.
Transforming the Trent Valley's Heritage: protecting heritage at risk from cultivation.
Stop! The Military Heritage of the Trent Valley: preserving the built heritage of the WWII Stop Line.

Pill box near the River Trent

For more information, please download a copy of our Landscape Conservation Action Plan.  This document provides a background to the landscape: its history, its geography and its wildlife; details about the partnership; and our plans for the coming 5 years (2019-2024).
What the project means:
Julian Woolford, Chief Executive of Staffordshire Wildlife Trust, said: "This is fantastic news and we were delighted to hear that our application has been successful.
"This funding will allow us to focus on work on part of the county's most treasured landscape and heritage, and will be a huge benefit to communities, organisations and crucially, wildlife.
"We are now looking forward to getting started with work on the ground and making a real difference to such an important part of our area."
Garry Jones, Chairman of the CRI, said: "This is very exciting news and now means the CRI can deliver its long-term vision for the benefit of all.
"The success of our bid is also testament to the huge effort made by everyone involved. I am extremely proud to have the privilege of being the chairman of this partnership."
Louise Morris, TTTV Landscape Partnership Manager, said: "This lottery funding will give us the keys to help create a more robust and attractive landscape for local people and visiting tourists to enjoy, as well as restoring characteristic river valley features such as meandering river channels, water meadows and waterside trees.
"Local communities will also benefit as the scheme will involve improving accessibility to the area on foot, cycle and horseback with new opportunities for exploring local history, wildlife, as well as for recreation and sport."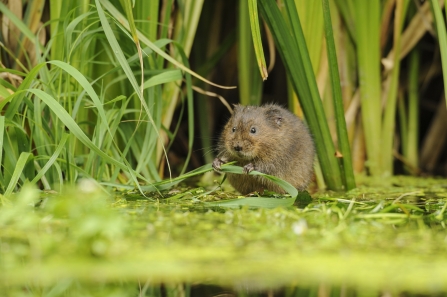 In May 2019, we officially launched our TTTV project.
Thank you to Aimee Booth, who shot and edited this video as part of the launch. Enjoy!
Press releases and documents
TTTV Landscape map overview
Natural Heritage Audit summary report
Natural Heritage Audit full report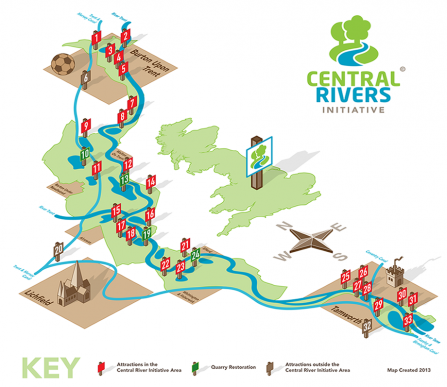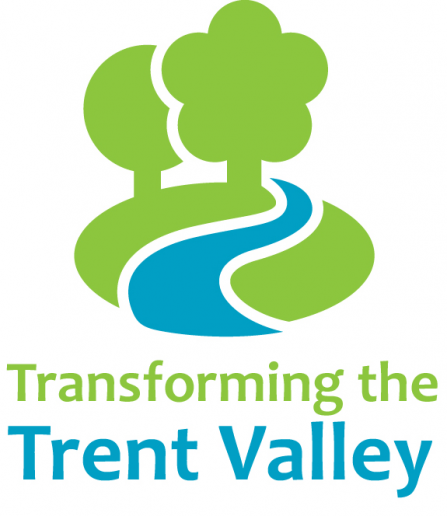 TTTV Rod Whiteman blog on pillboxes