One of the biggest infrastructure programmes in our lifetime & the impact on wildlife will be felt for years
Staffordshire Wildlife Trust believes that the proposed route for HS2 will do irreparable damage to a number of Staffordshire's precious wild places and habitats that support threatened wildlife.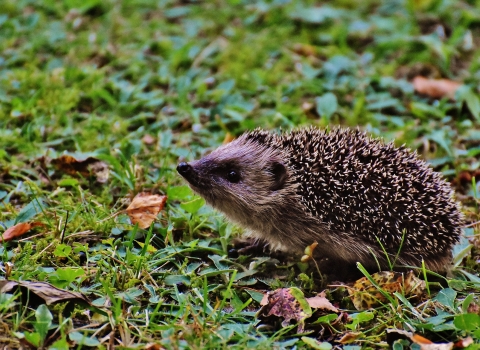 Support local wildlife
HS2 is one of the biggest infrastructure programmes in our lifetime and the impact on wildlife will be felt for years. We are the leading environmental charity in the county fighting against the route of HS2. Wherever you live, if you care about wildlife, please add your voice to ours by becoming a member.
Become a member
What Staffordshire Wildlife Trust is doing:
we have carried out surveys along the proposed routes to collect data, and where appropriate designate important wildlife areas that will be affected.
We have compiled detailed responses to all consultations to date.
Along with other ecologists from local councils, we meet with HS2 Ltd to bring our experience, knowledge and commitment to get the very best deal for wildlife and the local people who enjoy experiencing it. We will work to ensure damage to the environment is avoided, mitigated, or as a last resort, compensated for.
What you can do to help
If you would like to support our work campaigning against HS2 and protecting Staffordshire's precious wildlife and wild places, please become a member of Staffordshire Wildlife Trust. Join online or call 01889 880100.
We are also appealing for local advocates to represent the Trust at community meetings where HS2 is being discussed - call 01889 880100 for details. Or, you can donate to our HS2 appeal http://www.staffs-wildlife.org.uk/donate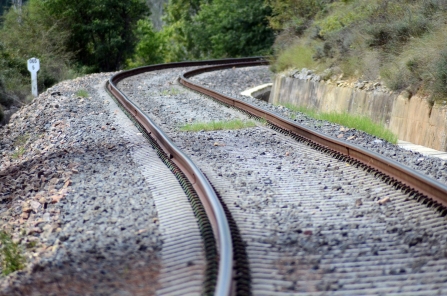 Our analysis of the wildlife and wildlife habitats affected by HS2
HS2 Phase 1
Woodland
The proposed route for HS2 navigates a path through one of the greatest concentrations of Ancient Woodland sites in Lichfield District. The most notable affected sites being Vicar's Coppice, Ravenshaw Wood, Black Slough and Slaish, Tomhay Wood and Big Lyntus, covering a combined area of approximately 52 hectares (129 acres).
The woodlands, running parallel to the Trent and Mersey Canal, which is an important ecological corridor for a range of species including bats, contain a myriad of plants from swathes of bluebells, yellow archangel and ramsons to drifts of lesser pond-sedge and yellow flag, associated with wet woodlands.
Wetland
The proposed route will bisect the Bourne Brook near the village of Hints. This stretch of watercourse and adjacent land incorporates approximately 38 hectares (94 acres) of designated wetland habitats.
Snake's Hill and River Oxbow consists of an area of botanically-rich wet grassland, of a type which is increasingly scarce both locally and nationally, while to the south and north are expanses of periodically wet grassland which attract wading birds such as lapwing and snipe.
Heathland
Whittington Heath – a 60 hectare (149 acre) lowland heath site situated in an ecologically significant area between Cannock Chase and Sutton Park.
Read our HS2 Phase 1 petition to the House of Lords
The HS2 Phase 1 Hybrid Bill has been through the House of Commons, and is now being considered by the House of Lords, which carries out a similar process. On Monday 18th April, we deposited a petition against the Bill to the House of Lords, to raising a number of outstanding wildlife issues that have still not been addressed.
Whittington golf course- HS2
HS2 Phase 1
Woodland
The proposed second phase of the HS2 route will cut through Whitmore Wood, a Site of Biological Importance ( SBI) to the north of Whitmore village near Newcastle-under-Lyme.
This 16 hectare ancient woodland has been owned and managed by the same family for several generations. An array of woodland wildflowers grow there, such as bluebell, yellow archangel and wood sorrel.
Grassland
The current route goes through Lount Farm, an SBI near Colton. The grasslands here are botanically diverse, and one is an historic water meadow.
Other habitats
The route makes 33 river and stream crossings, and cuts through 18 ponds. Approximately 270 ponds lie within 500m of the track. Several hundred hedgerows would be severed by the line.
Species
A huge number of species will be affected by the route - here are just a few:
The route goes close to woodlands near Newcastle, where Dormouse have been recorded. There may be further colonies in the area as yet unknown and potential impacts e.g. habitat severance.
There are three known colonies of great crested newts within the route corridor and several others nearby, so very likely to be more affected than are known about at present.
Otters are present on most rivers in Staffordshire now having recovered from their past decline, but as they range for long distances, any barriers across rivers and streams could be a problem.
The route goes through several barn owl 'hot spots'. Barn owl is a Staffordshire Biodiversity Action Plan species and the Barn Owl Action Group has been very active in boosting barn owl numbers over the last few years. Not only would habitat be lost and severed, but high speed trains would pose a further threat to low-flying hunting owls.
The wet meadows on the route support unusual plants such as great burnet, declining birds such as snipe and grasshopper warbler and nationally rare insects.
On farmland in general ground nesting birds such as skylark and lapwing would lose habitat, both directly and through reduced field sizes, and mammals such as hares, polecat and deer will have habitat severed, although some tunnels/ bridges would be included.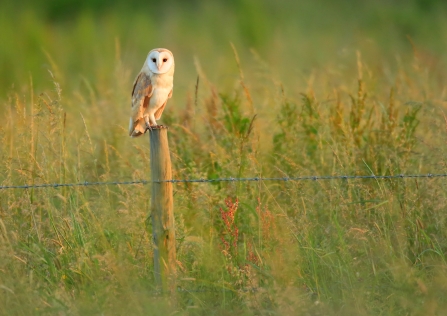 Downloads
HS2 Phase One Environmental Statement Consultation
HS2 Phase 1 Supplementary Environmental statement and additional provision 2 ES Consultation - SWT Response
HS2 Phase 2a EIA Scope and Methodology Report
HS2 Phase 2a 2016 Consultations – Working Draft Environmental Impact Assessment (EIA) Report
HS2 Phase 2a 2016 Consultations –Design Refinement Consultation
HS2 Phase 2A ES Consultation Response - September 2017
HS2 Phase 2A ES Consultation Response Main Points
HS2 Phase 2A Petition final SWT Feb 2018
HS2 Ltd Phase Two Consultation on the proposed high speed rail route from the West Midlands to Manchester, Leeds and beyond.