Vote for Wildlife
Thousands of people have been calling on Government to stand up for nature. This election is a chance to up the volume. We want you to join us in telling candidates that they must back an ambitious Environment Act. A strong Environmental Act is needed to improve protection for our country's wildlife to ensure a wilder future
It's no big secret that we all depend on nature. It's also no secret that nature is in deep trouble, in the UK as much as anywhere else. More than half of our species are in decline and the UK is now one of the most nature-depleted places on earth.
The recent launch of the State of Nature Report highlights how much threat our UK wildlife is in. 
But the momentum for change is growing rapidly. Governments around the world are declaring nature and climate emergencies; the environment is always in the news, increasingly on the agenda; and ever more people and groups join the climate strike movement, realising that they can no longer sit still.
It seems our Government can't stay still, either. The calling of a general election provides a golden opportunity to build on this momentum. We can all urge parties and their candidates to act now and act decisively. Because that's what nature, and we ourselves, desperately need – decisive action that will turn things around. Join our call for a strong Environment Act. 
But we can bring it back...
The Wildlife Trusts work every day, up and down the country, to protect and restore our special wild places, working on the ground to find solutions to nature's decline. Every day we come face to face with the pressures on nature in Britain, and we know that nature can recover. We also know what's needed: better protections and a connected landscape and seascape, with space for nature to thrive.
To achieve this, we need legislation that will give nature these protections and we need to put nature's recovery at the heart of planning, farming and Government. That's why Staffordshire Wildlife Trust is calling on parties to back its #WilderFuture manifesto. 
Our Wilder Future Manifesto campaigns for all political parties to pledge to:
Back an ambitious Environment Act
Introduce an Agriculture Bill
Revive our marine environment 
We will also be writing to all our Prospective Parliamentary Candidates ahead of the election to ensure that the environment and nature is high on their agenda. 
Keep up to date with this page for news and reaction from the Trust from now until December 12th.
And when you vote, remember to Vote for Wildlife!
Wildlife needs your help
It's not too late to bring our wildlife back, but we must act now and the general election is and opportunity not to be missed to speak up for wildlife.
Help us give wildlife a voice this election and create a Wilder Future by following the actions below;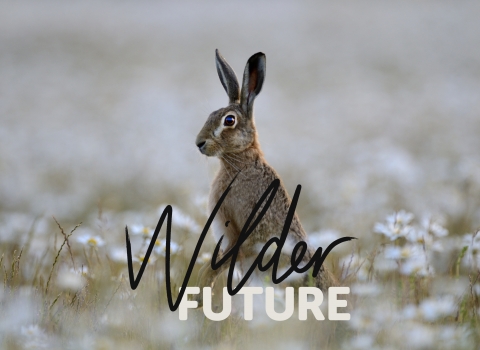 Give wildlife a voice this election
Contact your local candidate and ask them to campaign for the need of a strong Environment Act to protect wildlife and wild places for years to ensure a Wilder Future.  It is our last chance to get these strong laws for wildlife in place for a long time.  You can find your local candidates standing in each constituency here and we have written a draft letter for you to use  and to send to them which can be downloaded below. You can edit the letter template to make it more personal to you. 
Draft Letter to candidates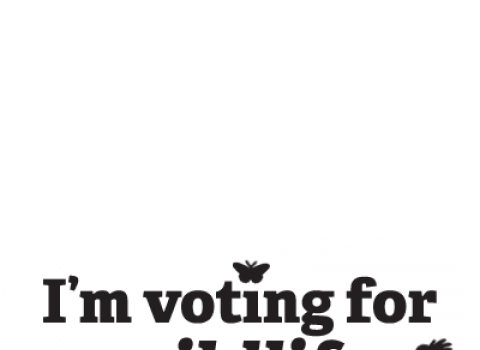 Tell the world that wildlife matters to my vote
Add a Twibbon to your Twitter and Facebook profile picture to show that you are voting with wildlife in mind this election 
Add a Twibbon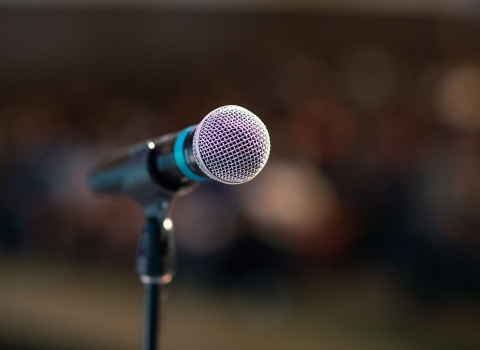 Now is the time to make your voice heard
Attend your local hustings event and tell candidates face to face why our natural world is important, why their party should campaigning for a strong Environmental Act to be in place and what their party will pledge to do to ensure a Wilder Staffordshire. We suggest you back up your questions with facts from the recent State of Nature Report. Find your local hustings event by looking at local parties websites / social media accounts. Let us know if you are attending a hustings event for wildlife, who you spoke to and what you campaigned for by emailing us at info@staffs-wildlife.org.uk
Get facts from State of Nature report
Support we have had so far
On Wednesday 20th November, we contacted all Staffordshire's Prospective Parliamentary Candidates ahead of the election to ensure that the environment and nature is high on their agenda and that the pledge to support a strong Environmental Act.
Below shows the support we have had so far