Individual Membership
Join a growing number of people who enjoy and care for nature as a member of your local Wildlife Trust
What do individual members get?
Individual membership is for one adult and will help you to discover more of Staffordshire's amazing wildlife and wild places.
You'll enjoy: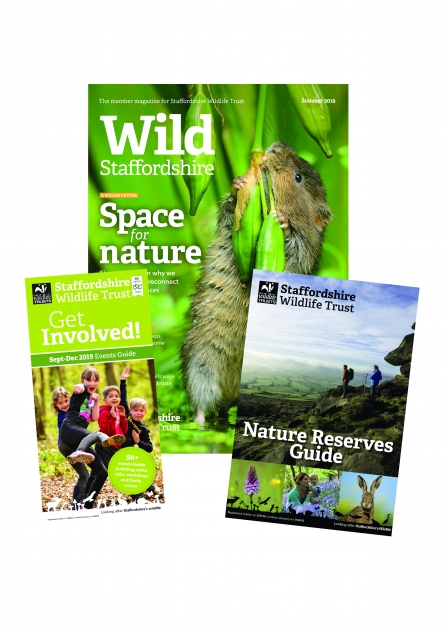 A welcome pack with ...
Our full colour, 54 page Staffordshire Wildlife magazine three times a year, packed with info on Staffordshire's amazing wildlife and wild places
Our Get Involved booklet three times a year, ensuring you're the first to know about hundreds of nature events, walks, talks and volunteering sessions
A free glossy 54-page Nature Reserve Guide, where you'll find detailed information and a map of each reserve, tips on what wildlife to look for and ideas for family activities too.
Our free e-newsletter every month keeping you up to date with all the news from the Trust when you provide your email address
A map of Trust nature reserves
Invites to special member events 
Becoming a member of Staffordshire Wildlife Trust was my way of helping the wildlife in my area
Join now for as little as £2.75 a month 
Joining as a member by Direct Debit is secure and hassle free - and it costs less than the price of a cup of coffee each month. We prefer Direct Debit as it keeps administration costs down - allowing us to spend more on wildlife. Simply click below to join by Direct Debit today
Alternative ways to join
If you would prefer to join or renew by debit or credit card, please click here
You can also join over the phone during office hours by calling 01889 880100.