Child Membership
Encourage your children to discover the natural world with an action-packed Wildlife Watch membership
What do Wildlife Watch members get?
A starter pack containing: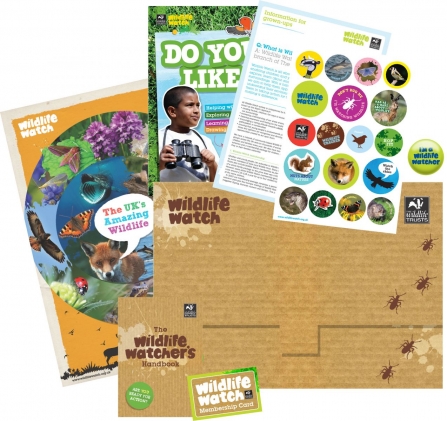 The latest edition of Wildlife Watch magazine - full of ideas for activities, puzzles, competitions, articles about wildlife and a free pull out poster with each issue. PLUS You'll receive a further three copies of Wildlife Watch throughout the year
Wildlife Watcher's Handbook - packed with things to do and what wildlife to look for all though the year
Funky wildlife stickers
A Wildlife Watcher badge
A membership card
A large UK wildlife poster
I really love finding out about wildlife from my Wildlife Watch magazine
Join now from just £1.25 a month 
We prefer Direct Debit as it keeps administration costs down - allowing us to spend more on wildlife. Simply click on the button on the left to join by Direct Debit today!
Alternative ways to join
If you would prefer to join or renew by debit or credit card, please click here
You can also join over the phone during office hours by calling 01889 880100.