New for 2020! Outdoor theatre @ The Wolseley Centre
Experience tales of pirates, treasure, love and mayhem at two popular outdoor theatre productions in the beautiful surroundings of Staffordshire Wildlife Trust's Wolseley Centre headquarters in 2020!
Working alongside the Quantum Theatre group, we will be bringing Shakespeare's A Midsummer Night's Dream to The Wolseley Centre on Saturday 25th July and the classic adventure Treasure Island on Wednesday 29th July.
All Quantum productions are written or adapted and directed by the Artistic Director, Michael Whitmore, whose work captures the essence and spirit of the original texts whilst presenting them in a fast-paced, tightly choreographed and highly entertaining style
Come and join us for an evening to remember!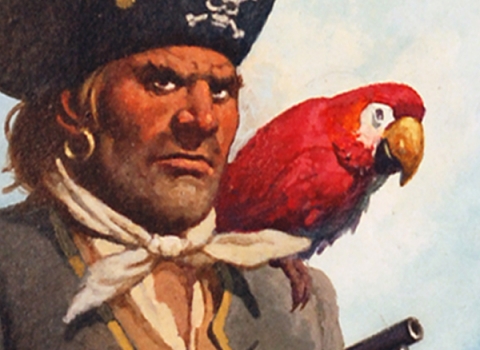 Treasure Island
It's pirates, treasure and salty old sea dogs at The Wolsey Centre in our exciting new adaptation of the adventure classic Treasure Island!
Bursting with buccaneers, brouhaha and dastardly double dealings Michael Whitmore's lively new adaptation delivers an action packed adventure for the whole family. From the moment young Jim Hawkins stumbles upon a treasure map at the Admiral Benbow Inn he finds himself embroiled in the murky underworld of pirates. Jim heads for the high seas in search of the pirate hoard . But once aboard the Hispaniola, Jim becomes only too aware that he is not the only one who knows of the map's existence..
The performance takes place on Wednesday 29th July (1 hour 40 minute performance plus an half hour interval. Starting at 6.30pm) 
Buy tickets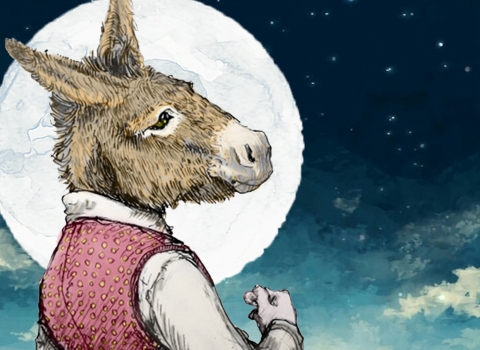 A Midsummer Nights Dream
Quantum Theatre's stylish and whimsical production presents a flight of magical fancy where real life is unexpectedly entangled with the supernatural. Set on that most dangerous of nights when fairies are abroad and nothing is as it seems, four young, unsuspecting lovers become entangled in their magical affray and soon no mortals are safe in those bewitched and bewitching woods outside Athens...
A Midsummer Night's Dream has enjoyed a fantastic response from audiences all over the country and is presented in Quantum theatre's fast paced, highly energetic style, interlaced with live music and of course, being one of Shakespeare's best loved comedies, it's rip-roaringly funny! Come and be enchanted too by this exciting, funny and intriguing new production designed to appeal to the whole family.
The performance is on Saturday 25th July (2 hour performance plus a half hour interval. Starts at 6.30pm)
Buy tickets
Ticket prices
£12 adults, £8 child and family offer of £35 (2 x adults and 2 x children). This is the pricing for both events
Parking
Parking will be available for £2 per vehicle
Dogs
Dogs are allowed to attend the events but we ask that they remain on the lead at all times 
Refreshments
There will be a selection of refreshments available and hot and cold drinks 
General information
This is an outdoor event so please dress for rain and sunshine. Attendees are welcome to bring their own chair and blankets. 
Accessibility 
The theatre events are suitable for wheelchair users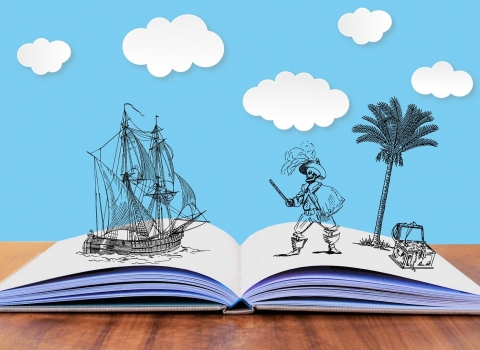 Get in the theatre spirit!
To get in the theatre spirit we will be promoting the plays through special trails, family sessions and merchandise in our shops. 
Keep a look out for our fairy and woodland themed trails taking place at The Wolseley Centre in the build up to the event.
We'll also be running a series of pirate themed sessions for you and the family to get involved with along with a pirate themed trail!