Living Landscapes
'Living Landscapes' is The Wildlife Trusts innovative approach to nature conservation, and involves focusing our efforts on improving the wider landscape to make it better for wildlife.
The Wildlife Trusts have been working for over 100 years to conserve the UK's amazing wildlife and wild places. During that time, the Great British landscape has changed immeasurably, and the wildlife of today faces many additional challenges compared to the wildlife of 100 years ago. To respond to these growing challenges, the The Wildlife Trusts approach to conservation has also changed.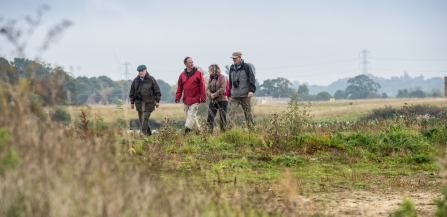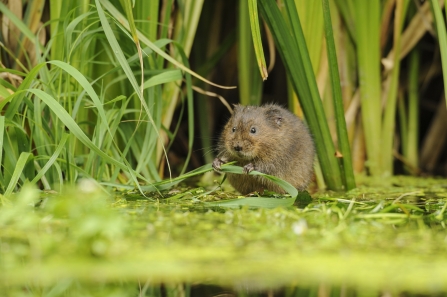 Our evolving approach to nature conservation
In 1912, a small group of avid naturalists founded the Society for the Promotion of Nature Reserves - the organisation that would eventually become The Wildlife Trusts. They believed that the best way to protect our natural riches was to buy land that was already good wildlife habitat and turn these areas into nature reserves, safe from the threat of development.
This approach, of securing land and then managing it for the benefit of wildlife, continued to be a key priority for Trusts throughout the twentieth century, and as a result many special places have been saved and are teeming with wildlife today. And while the acquisition and management of nature reserves remains an important part of The Wildlife Trusts work, the many changes to the way our landscape is managed meant we needed us to diversify our approach to conservation.
An inhospitable landscape for wildlife
Changes in farming practices, such as the decline in haymaking and removal of hedgerows, have meant that both habitat and food sources have vanished. Further habitat has been lost through the development of green spaces, land drainage and the modification of our watercourses.
Over time, wildlife has been gradually squeezed out of the wider landscape, and some species, especially the more specialised ones, have become largely confined to nature reserves and protected areas.
This confinement poses problems for the future. Changes in our climate mean that many species may have to move to find suitable conditions for them to thrive. But for populations that are isolated within nature reserves, moving across a wider landscape that is inhospitable for wildlife will be difficult or even impossible.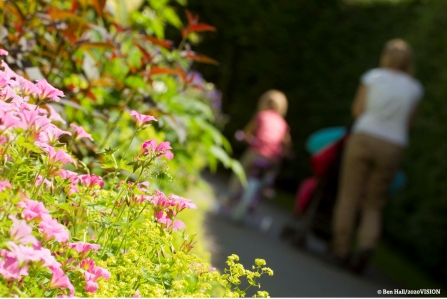 The need to focus on the wider landscape
It is this combination of factors that prompted the The Wildlife Trusts to review its approach to conservation to help wildlife overcome these obstacles. In 2006, the movement launched its 'Living Landscape' report, showcasing its new landscape-scale approach to conservation.
The Living Landscape concept involves focusing our efforts on improving the wider landscape to make it a better place for wildlife. As well as continuing to protect and expand core areas of high quality habitat, The Wildlife Trusts are investing energy into the land in between these core areas – the farmland, gardens, parks, allotments, community areas, school grounds and even golf courses -to make them into places that  can support wildlife.
How it all works - lets get down to business
These diagrams show how the landscape looks now (left) and The Wildlife Trusts vision of a Living Landscape (right).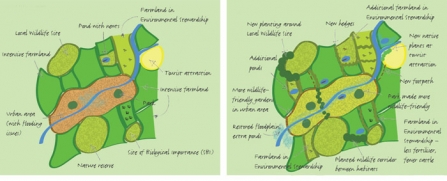 Core areas of high quality habitat - such as Sites of Special scientific Interest, Local Wildlife Sites, and areas that are protected by the activities of conservation groups, communities or landowners, such as nature reserves, form the foundation of the Living Landscape scheme.
The aim is to link these areas to transform a landscape of isolated patches into a connected, coherent ecological network. To achieve this, The Wildlife Trusts work alongside local communities and other partners to improve areas of land in between and across both the rural and urban environment. Although the connections that are formed may not all be high quality or the preferred habitat for a particular species, there should be enough of sufficient quality to allow for short term survival and to permit travel from one core area to another.
Our Living Landscape Schemes