Help secure Gun Moor
Threatened wildlife is depending on you. Please help secure Gun Moor's precious habitat before it is gone forever. 
Located north of Leek and with fantastic views of the Roaches, Gun Moor is a favourite spot for many people who live in the Staffordshire Moorlands.  The site is already home to upland species that Staffordshire Wildlife Trust has been working hard to conserve, such as snipe & redpoll ; species that are on the brink of localised extinction.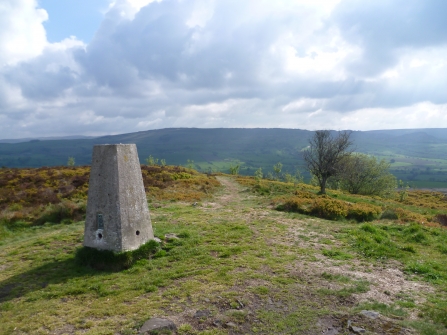 We are asking for your support to help the Trust secure Gun Moor, a precious site for wildlife and people. At risk is a place that is very special for people as well as for wildlife. Gun Moor doesn't attract the same footfall as the nearby Roaches, so it's a peaceful place to visit and get away.

With breath-taking views in all directions, Gun Moor is a jewel in our landscape. Your help to keep it like this is urgently needed.

The pubic response to our appeal so far has been overwhelming and we are so thankful to all those who have donated so far but time is running out and we still need to find almost £60,000 to help secure the future of Gun Moor

Staffordshire Wildlife Trust
Time is limited 
As the county's leading conservation charity, it's our duty to do everything we can to protect Gun Moor, for wildlife today and for future generations. But time is running out.
Staffordshire Wildlife Trust has entered into a "buy back" agreement with the Esmée Fairbairn Foundation.  The Foundation bought the land with an agreement that Staffordshire Wildlife Trust would buy it back from them for the same price within two years which means there is a limited amount of time to raise the necessary £156,000 to secure Gun Moor.
Creating a Nature Recovery Network
Our vision is a future where wildlife thrives across the landscape and is not confined to small nature reserves.  To achieve this, we've been working strategically within the Staffordshire Moorlands to expand the area of land we own and manage for wildlife.  Additionally, the Trust strives to involve and influence farmers and landowners to adopt practices that encourage wildlife.  Gun Moor is already an important place for wildlife, but under our ownership we'll make it even better.
Save threatened species 
Cuckoo, snipe and redpoll all call Gun Moor their home for now, but all these species are in rapid population decline. We need your help to protect the site for them.
Help us provide a safe habitat for redpoll to nest & raise their young
Help us provide a safe habitat for snipe to winter and breed
Help us to protect rare and vunerable plants
Help us protect nesting sites for the Eurasian cuckoo
Protect rare plants
Wet heath is one of the most valuable of upland habitats. Rare plants found at Gun Moor include the delicate bog asphodel, the dainty cross-leaved heath, several types of sedge and a range of sphagnum moss species. 
Help us protect these rare and vulnerable plants. This habitat is vulnerable to drying out or being drained, especially in isolated sites such as Gun Moor, so it depends on our protection. 
Please give as much as you can afford
By taking part in this fundraising appeal you can help to secure the future of Gun Moor and ensure that this magnificent landscape can be enjoyed for future generations.
£25  will buy 125m² - almost the same size as half a tennis court
£50  will buy 250m² - the same size as a typical swimming pool
£100 will buy 500m² - about the same size as a basketball court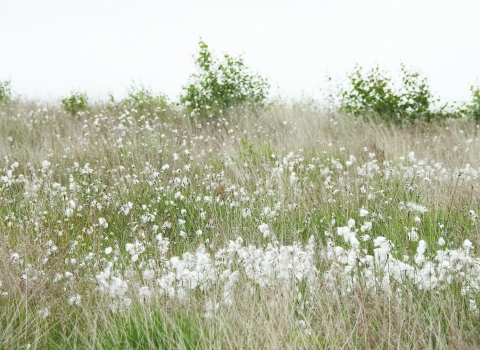 Fighting climate change
Gun Moor is a much needed oasis for wildlife in the Staffordshire Moorlands. Its ancient landscape with unploughed peatland soils supports rare wildlife. Peatlands are crucial in the fight against climate change as they provide the largest natural store of carbon. The UK's peatlands are the biggest store of carbon in the UK, storing the equivalent of 20 years' CO2 emissions and the better managed they are, the more effective they are at storing carbon. 
Your donation will help us protect Gun Moor's vital peatland landscape and enable us to work to get the most out of its benefits to the environment 
Protect Gun Moor