Giving children a chance to explore somewhere special
Bring your school to visit one of Staffordshire Wildlife Trust's outstanding education centres or to one of our nature reserves.
What we offer
• A safe secure learning environment
• A range of exciting habitats
• Fully equipped classrooms (on site)
• Curriculum linked programmes
• Incorporation of the five ways to wellbeing in all our EYFS-KS2 programmes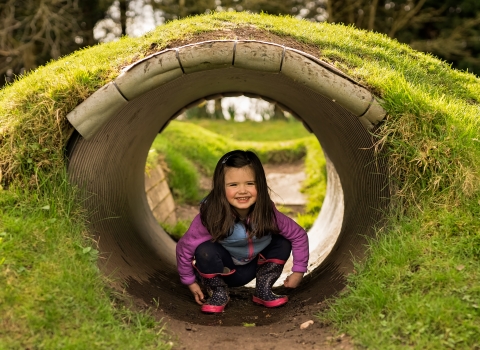 The Wolseley Centre, Nr Rugeley
Set in informal gardens and countryside with many wildlife habitats including rivers, meadows, ponds, wooded areas, the Wolseley Centre is the ideal place for environmental learning. In March 2019 we will be launching a brand new eco friendly learning hub thanks to a £318,000 grant from BIFFA Award. The purpose-built building will feature cutting-edge environmental and accessible design that delivers the perfect space for learning about nature in harmony with the natural landscape in which it will be located. See below for programmes available.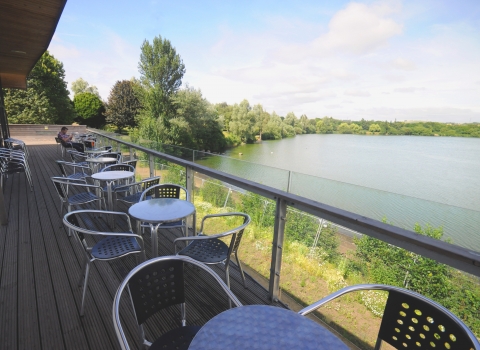 Westport Lake Visitor Centre, Stoke-on-Trent
Based inside the visitor centre at Westport Lake, the Education Centre is well-suited to deliver education programmes. The centre has modern classroom facilities and is in easy reach of the lake, woodland areas, meadows and a canal. See centre programme availability below 
Highgate Common, South Staffordshire
This lowland heath is a haven for wildlife and a great location for children to discover nature and the outdoors through environmental education activities. Located just eight miles from Dudley, the brand new building includes a well-equipped large classroom. Download centre programmes descriptions below 
Visitor centre - education programme descriptions
Charges for school visits 
Most of our programmes are half a day in length. The programmes are designed to complement each other, making a full day trip a really engaging experience for your school.
All KS3-KS5 programmes are a full day.
EYFS-KS2 £6.00 per child - Full day (min charge £75.00)
EYFS-KS2 £3.50 per child - Half day (min charge £50.00)
KS3-KS5 £10.00 per child - Full day (min charge £120)
Please note, our prices will be increasing from January 2019 to:
£7.50 per child - Full day (min charge £75.00)
£5.00 per child - Half day (min charge £50.00)
If you would like to book a school onto one of our education programmes or for more information, please contact us at getwild@staffs-wildlife.org.uk or call 01889 880100.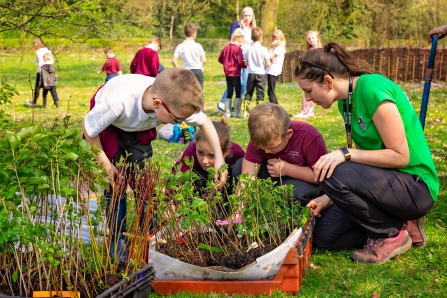 Nature Reserves
Schools can also visit our nature reserves to do many of the programmes listed. Please contact us for more information, email getwild@staffs-wildlife.org.uk call 01889 880100.
Any questions?
Get in touch! Fill in the form below and we'll be in touch as soon as we can.