The feelgood factor
Over the past eighteen months, the Trusts Senior Community Engagement Officer Shaun Rimmer, has been taking groups out for monthly wildlife walks around Stafford Borough. Shaun leads the walkers on a gentle meander around a local nature reserve, showing them interesting natural features as they go. Reserves such as Doxey Marshes, a bird-rich wetland in Stafford, have been visited, with walkers enjoying learning about wetland wildlife along the way.
In addition to the obvious physical health benefits of undertaking a regular walk, Shaun has noticed the positive impact that the sessions have on the mental wellbeing of participants. He explained: "From the very first walk it became apparent that these sessions were having a positive impact on the walkers in terms of their mental wellbeing. The walks offer a chance to meet new people, enjoy the great outdoors and be active.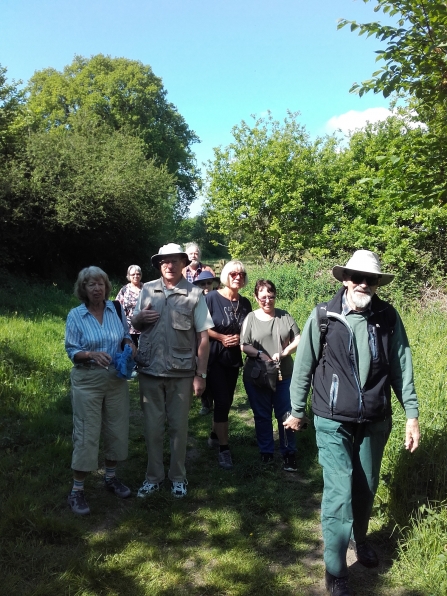 New research by the University of Leeds Beckett shows that people feel healthier and happier when they are connected to wildlife and wild places. We take a look at three Trust projects which are having a positive impact on the mental health of those taking part. Find out more about Leeds Beckett University's research at https://www.staffs-wildlife.org.uk/news. 
"The walks are low impact, but I think the shorter distances and slower pace leads to more discussions and a chance to take time to enjoy the setting and take a step back from our busy lives." Jeremy Wheeler sponsors the walks programme in memory of his late wife Anne, who enjoyed attending wildlife walks with the Trust.
He said: "Each monthly walk provides a stimulating morning of social interaction with like-minded nature lovers, complemented by interesting tutorials on the wildlife. The relaxed and friendly atmosphere is a welcome therapy for those of us who have suffered some physical or emotional setback in life."
Want to join in?  The walks will be running from April to October. Email s.rimmer@staffs-wildlife.org.uk and get involved!