Something for everyone...
The Wolseley Centre is surrounded by 26 acres of wildlife-friendly grounds which are completely free to explore. Come along and experience many different wildlife habitats - including peaceful woodland, a colourful hay meadow, tranquil ponds and lakes and lush marshland - plus our display gardens. There is something for everyone to get close to wildlife at The Wolseley Centre.   
You can also attend a wild event at the centre, have fun on our play trail or relax and enjoy a picnic with lake views. We also have our new cafe which will be selling locally sourced products and homemade cake! 
*COVID 19 UPDATE:
Our Wolseley grounds are open
The centre's Kingfisher cafe reopened its indoor seating on Monday 17th May, outdoor seating is also available.  Members of the public will be required to undergo track and trace. 
The gift shop and Visitor Centre and toilets reopened on Monday 12th April.
Please read about our Wolseley Centre site changes here before your visit or see our Facebook page.
Download our Wolseley Centre leaflet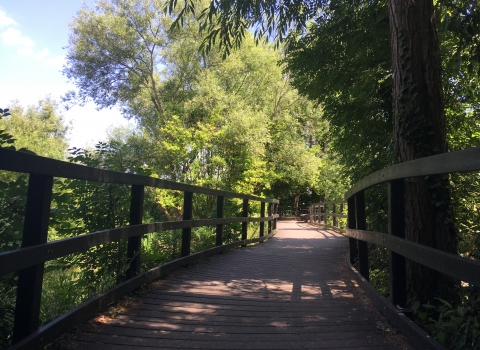 The boardwalk
A popular raised walkway that weaves above tranquil pools, bubbling streams and lush marshland, the boardwalk will bring you up close to water-loving wildlife.
Look out for water birds making their nests, frogs searching for a mate, and kingfishers swooping down for fish from the river. You can even enjoy a picnic on one of the two picnic benches on the boardwalk.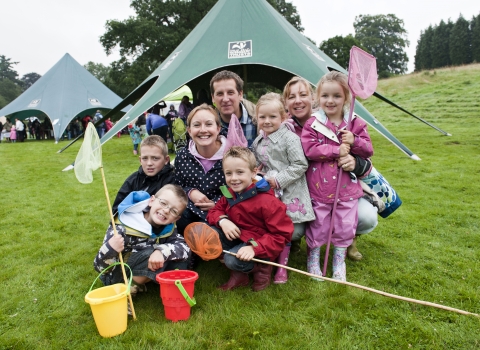 Events
We run lots of events throughout the year to get you exploring our wonderful grounds and learning about the wildlife that calls it home. From guided bat walks to pond dipping sessions there is something on for everyone. Check out our events programme for upcoming sessions and courses. 
Events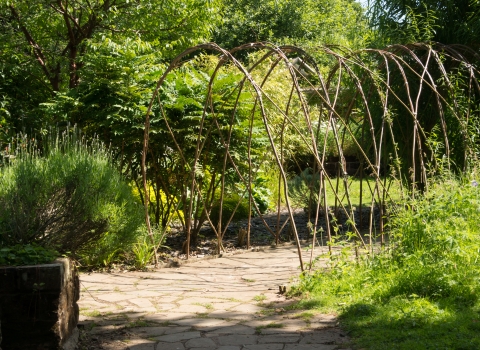 The sensory garden
Our sensory garden has been designed to stimulate the senses and contains plants that are highly scented, plants that rustle and plants that have interesting textures.
Many of the plants are in raised beds so they can be enjoyed by wheelchair users. The sensory garden is also a haven for wildlife, with our scented herbs attracting bumblebees in summer and the spiky heads of teasel offering seeds for birds during winter.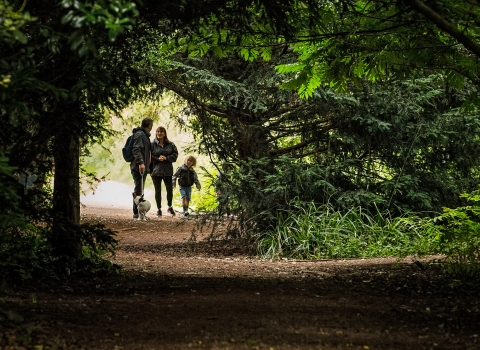 Wildlife habitats
We've created a mini collection of the many different wildlife habitats that you can find in Staffordshire at The Wolseley Centre. There are areas of woodland, a hay meadow, a wet meadow, marshland, lakes and pools.
You will no doubt see lots of different wild creatures as you explore these habitats - from kingfishers on the river running through the wet meadow to dragonflies by the lakes and wildflowers in the woodland.
Don't miss out
Download a map of The Wolseley Centre below to make sure you don't miss out on anything! Of course you can always visit us again, there is just too much exploring to do in a day!
Download a map of The Wolseley Centre
Stunning sculptures
Hidden around our site are stunning wildlife sculptures. See how many you can find! They are certainly worth an Instagram selfie with
Accessibility
There are a network of paths around the Wolseley Centre which are generally flat and suitable for wheelchair and pushchairs users. The boardwalk is also suitable for wheelchair users. Some of the outer areas around the grounds, such as the wet meadow and hay meadow, are uneven and can get muddy. For more information on accessibility, call 01889 880100 or email info@staffs-wildlife.org.uk 
Dogs
Dogs on leads are welcome around the grounds.
Search for events at Wolseley