Your new-look centre
UPDATE! Our new look Wolseley Centre and cafe opened on Wednesday 15th May 2019! 
The Wolseley Centre, the Trust's home since 2003, underwent a redevelopment, starting Nov 2018 which saw the creation of a new café with stunning views over the lake to enrich the visitor experience, a revamped car park offering more spaces, improved interpretation and introducing new features across the well-visited site. We want people to spend longer with us when they visit!
A key part of the Trust's exciting upgrade of visitor facilities for 2019 also include creation of a new, eco-friendly and fully accessible learning pod made possible thanks to a grant from Biffa Award.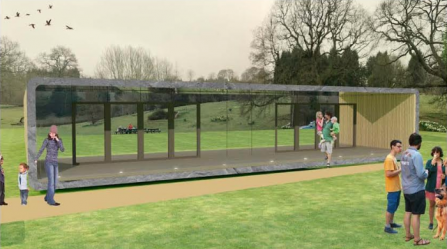 The Wolseley Centre, near Rugeley, is surrounded by 26 beautiful acres of people and wildlife-friendly grounds with many different wildlife habitats including peaceful woodland, a colourful hay meadow, a river, tranquil ponds, lakes and lush marshland. It is home to breeding kingfishers, otters, and a diverse and abundant population of bats. The Trust's home since 2003 is already one of the best green gems in Staffordshire's crown and we have given The Wolseley Centre a much needed face-lift to make it an even more fantastic place to get close to nature.
Our exciting plans to make The Wolseley Centre an even better place for you, your family and friends to visit and get close to wildlife have finally come together with using on May 15th 2019. A bit later than planned but it was worth the wait!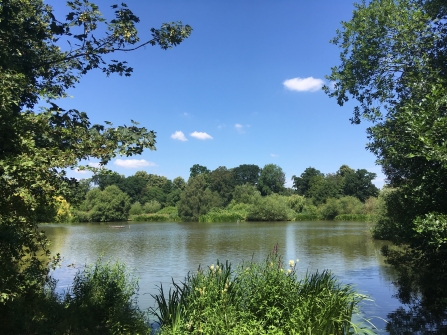 Permission for development was granted in December 2018 and detailed designs were signed off earlier this year.  You can see what the centre used to look like in the photos below and sketches of what our vision for redevelopment project was for the cafe and visitor centre.
Disruption to visitors at Wolseley due to the development was kept to an absolute minimum. The centre grounds were kept open to the public and events carried on running however, our Visitor Centre was be closed for the duration of the works.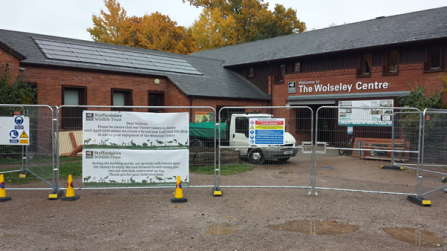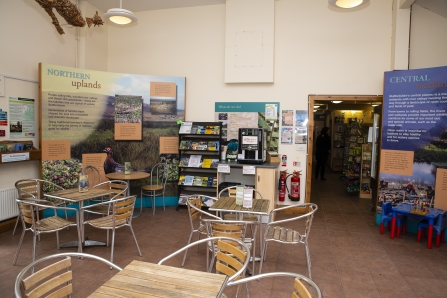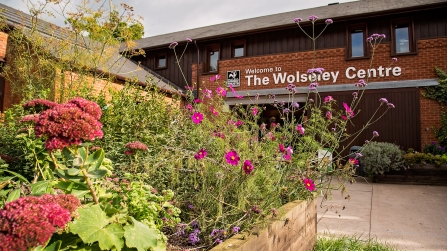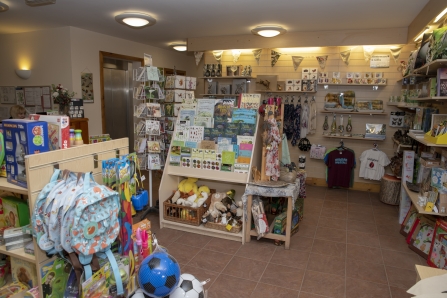 A sneak peak!
Check out our new-look cafe and visitor centre!
A new cafe and improved shop will allow us to raise money to protect wildlife and wild places across Staffordshire.
The Learning Hub
The new Learning Hub at The Wolseley Centre will enable thousands of children and numerous adults each year from Staffordshire and the wider West Midlands region to learn about and become inspired by their natural environment.

The new building will feature a cutting-edge environmental design that delivers the perfect space for learning about nature in harmony with the natural landscape in which it will be located. 
Gillian French, Head of Grants, Biffa Award said: "the technology being used in this new build is incredibly exciting. Every tiny detail has been thought of; natural daylight will be funnelled through the building to minimise artificial lighting and rainwater will be collected for toilet flushing. We can't wait to see the finished product."
The grant given from Biffa Award is part of a multi-million pound fund that helps to build communities and transform lives through awarding grants to community and environmental projects across the UK, as part of the Landfill Communities Fund.
The Biffa Award Learning Hub at The Wolseley Centre will enable thousands of children and numerous adults each year from the wider West Midlands region to learn about and be inspired by their natural environment.
Along with the rest of The Wolseley Centre Development, work is due to be completed on the Learning Pod in 2020 and has already begun. 
This will be a unique, 'landmark' building located at one of the region's most popular, free and easily accessible venues for experiencing and learning about wildlife and nature.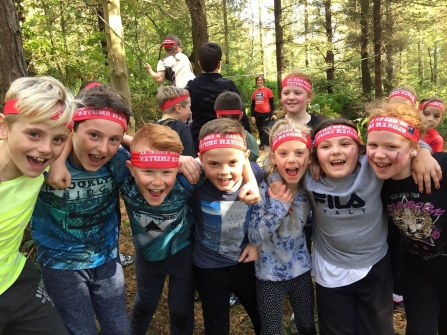 Stop press
Read articles on our new-look centre to get all the low down on what's happening!