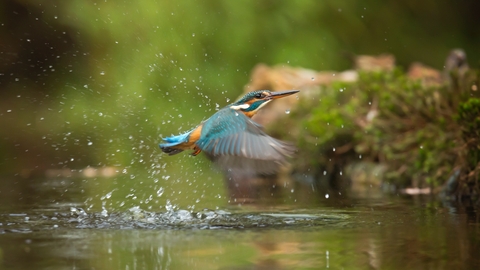 Staffordshire Wildlife Trust Annual General Meeting (AGM)
Location:
Online Event,
Online Event
Trust members are invited to join us for our first ever virtual AGM, which we will be holding via Zoom.


Discover more about how the Trust is helping nature to recover in Staffordshire thanks to YOUR support.
About the event
Enjoy a short film about the challenges and triumphs of 2020, and learn about some of the work your membership is supporting: from river restoration to protecting endangered species and helping school children experience the delights of the natural world. 
Listen to reflections on the past year from Trust Chief Executive Julian Woolford, Chairman Richard Higgs and members of our senior leadership team.  
This will be followed by our formal AGM proceedings. 
After you have registered to attend the virtual AGM, prior to the event we will email you an attendee pack which will include the following: 
The Agenda for the AGM
The Minutes of the 2019 AGM
Information about individuals standing for election as Trustees
Instructions on how to join the virtual AGM on Zoom and how to vote online during the meeting
Please have your membership number ready before registering. You'll be able to find this on your membership card. If you are unable to find it, don't worry! Get in touch at member@staffs-wildlife.org.uk and we will be able to find it for you.  
If you would like to submit a question at the AGM, please email it to l.peck@staffs-wildlife.org.uk by Friday 27th November 2020.