Churnet Valley Living Landscapes
The Churnet Valley Living Landscape project aims to conserve, enhance and celebrate the spectacular natural and built heritage of this area. Find out more here
Vital statistics
The Churnet Valley Living Landscape area is situated in North East Staffordshire and spans 49,000 acres. It includes the Weaver Hills, Ipstones Edge, Biddulph Moor, Consall and Rudyard. The project has received almost  £2million funding from The National Lottery Heritage Fund.
The project is being led by Staffordshire Wildlife Trust but it is very much a partnership project. There are 15 partners including local authorities, the Canal and River Trust, Destination Staffordshire, Lafarge and the RSPB.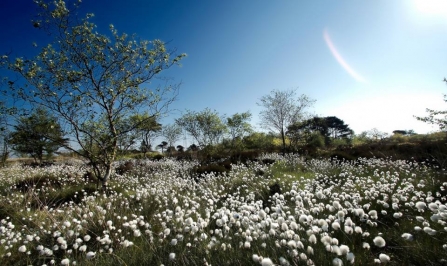 What is the Churnet Valley Living Landscape project?
The Churnet Valley Living Landscape project is a four-year scheme which aims to conserve, enhance and celebrate the spectacular natural and built heritage of this area. 
The project was instigated because there are currently a number of pressures on the area which, if action is not taken, will result in damage to or even loss of its special character. Low farming incomes, a decline in the condition of attractive features such as old bridges and dry stone walls, and a shortage of young people entering land management are just a few examples of the problems facing the area. The aim of the CVLLP is to tackle these threats and reverse the rate of decline across the landscape.
For more information, visit the Churnet Valley Living Landscape project website, by clicking here.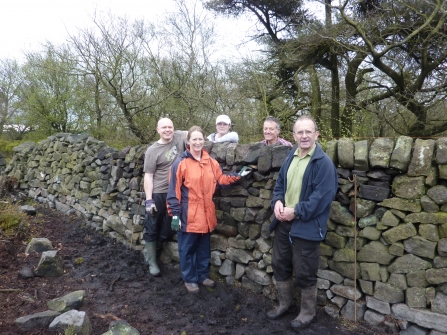 How is this being achieved?
The priorities of the CVLL partnership can be divided into four main areas:
They are:
• Protecting our heritage and wildlife habitats by conserving, enhancing and connecting built and natural features
• Encouraging community participation and volunteers' involvement in maintaining the landscape
• Increasing community awareness, knowledge of and access to the landscape
• Offering training in traditional skills and opportunities for economic diversification
A variety of projects are being undertaken by the project partners to contribute to one or more of these areas. The projects vary widely but they all contribute to the same goal: conserving, celebrating and engaging people in the beautiful landscape of the Churnet Valley Living Landscape area.