Write to your MP
We detail tips below on creating a hand crafted letter to your MP outlining why a badger cull is not the answer and calling on the government to invest in more effective alternative methods. You can also send an email rather than a letter. Our Letter template available to download below can be adapted to send as an email. 
One hand crafted letter from one constituent is important, a handful from several shows it's an issue and a dozen or more could indicate that it's something requiring more urgent action.
Add your voice to the mix and help us achieve positive action for badgers.
Staffordshire Wildlife Trust is calling upon the Government to stop issuing badger cull licences with immediate effect.
Recent Government proposals suggested an end to granting cull licenses in 2022, but this could still result in another 130,000 badgers being killed over the next four years.
As cull licences last up to four years, the culling of badgers is likely not to end until at least 2026. Over this period, 12,000 more badgers could be culled in Staffordshire and 130,000 UK-wide killed needlessly. 2,791 Staffordshire badgers were culled under the DEFRA licence in 2020.
Based on their analysis of the consultation, The Wildlife Trusts are calling on the Government to:
1. Stop issuing badger cull licences immediately. This will bring an end to the badger cull sooner than proposed, saving tens of thousands of badgers.
2. Implement a cattle vaccine. Cattle vaccination offers the best long-term way to reduce bovine TB in the cattle population.
3. Review how cattle are transported around the country and ensure measures are in place to prevent infection spread from cattle to cattle.
4. Fast track the transition from culling to badger vaccination
You can find out more about our campaign against the Badger Cull here and our Badger Appeal here we hope you agree with our aims and are able to write to your MP specifically about this. 
The Trust believes culling badgers is not the answer and are passionate in our campaign to oppose the cull. Staffordshire Wildlife Trust is very conscious of the hardship that bovine tuberculosis (bTB) causes in the farming community and the need to find the right mechanisms to control the disease. However, we believe that a badger cull is not the answer.
New research, based on official data and produced by a group of leading vets and academics, shows that confirmed incidents of bovine TB in the Gloucestershire, the original culling pilot area where culling started six years ago, rose by 130% in 2018 compared with the previous year.
Earlier on in 2020 the government announced that they were planning to invest in a cattle vaccine and to phase out the culling by 2025 and are now saying cull licenses will be stoped in 2022 but this could still result in the cull continuing even further now until 2026. We are calling on an immediate end to the ineffective culling of badgers who are a protected species. We are very saddened to see however that badgers look set to be culled again in 2021 and many more years to come. 
Despite the announcements from Government, we have yet to see any real progress from them outlining concrete plans and proposals, and progress appears slow. Time is of the essence here. We want an immediate end to the cull and a rapid investment in a cattle to cattle vaccine with badger vaccinations taking priority in the meantime. 
A letter from you to your MP should be about what you feel strongly about, and a voice raised opposing the Badger cull helps to raise the profile of this cause with your representative in government.
We've collated some top tips for writing your letter, and listed steps on how to find out who to send it to.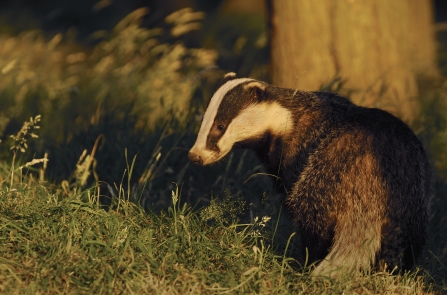 Our handy tips
Writing your letter

Include your name and address. They need to know you are a genuine constituent, and to have an address to send a reply to.
Be succinct. Your letter doesn't need to be more than two sides of A4. Your letter will be clearer if you focus on one topic, e.g. badger cull.
If it's your first time writing to your MP, be sure to introduce yourself with a paragraph about who you are and why you care about the badgers and the wildlife in your area.
Use the EPIC format. The acronym 'EPIC' is a useful way to remember how to structure the main part of your letter. After the introductory paragraph, your letter should follow this structure:
E = Engage your MP with a short summary. Get your MP's attention with a dramatic fact or short statement. There are lots of hard-hitting facts about badgers and the cull.
For example: New research, based on official data and produced by a group of leading vets and academics, shows that confirmed incidents of bovine TB in the Gloucestershire, the original culling pilot area where culling started six years ago, rose by 130% in 2018 compared with the previous year.
Pick a strong fact that is something that is relevant to your letter that you have personal knowledge of. 
P = State the problem. Present the causes of the problem you just introduced. For example, in our Badger Appeal, in the case of bovine TB and badgers, badger culling to eradicate bovine TB is scientifically unsound. Several scientific studies have demonstrated that culling increases the prevalence of bTB in the badger population, and results in it spreading to other areas.
I = Inform the MP about the solutions.  We are calling for a vaccination programme, you can find more about that here 
C = Call to Action. Now you need to let your MP know what you want them to do about it all. 
In relation to the badger cull, the Wildlife Trusts are calling for an immediate halt to the badger cull, investment in a vaccination programme and other long-term solutions, including farm biosecurity.
Ask for a response. Make sure they know you want to be kept informed about this matter. However, even if you don't get a reply, your letter will be read and logged, so will still make a difference.
Sending your letter
Download our MP letter template