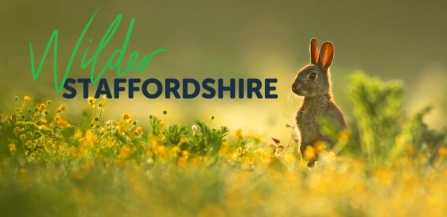 Wildlife is in trouble
The Wildlife Trusts have launched a campaign, Wilder Future to raise awareness of the state of the country's wildlife and wild places with a clear message; wildlife is under threat and we need to save it before it is too late. We need to put nature into recovery.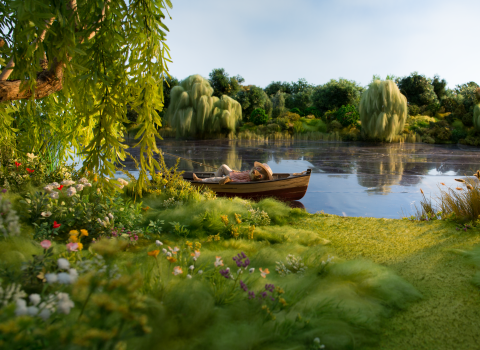 Watch our trailer
To raise awareness of the threats facing wildlife today, we have launched a Wind and the Willow's trailer. Life has changed for Badger, Ratty, Mole and Toad since when the story was originally created in 1908. You can watch the trailer and find out more about our Wilder Future campaign by clicking the link below.  
Watch the trailer
The launch of the State of Nature report in 2019 highlighted the struggle that the UK's wildlife and wild places are facing. It confirmed the Trust's findings published in their State of Staffordshire's report
In the past 50 years, 56 % of all species have declined across the UK
Three quarters of all flying insects have been wiped out since WW2 and we have lost 97% of our wild flower meadows in the same period. 
6% decline in the number of barn owls since the 1930s
95% decline in the number of basking shark in UK waters since 1950s
40% decline in the number of Atlantic salmon since the 1970s
Our waters are polluted and full of plastic 
90% decline in the number of common frogs since the 1980s
90% decline in the number of water voles since the 1990s.
Nearly 15 % of all species are now at risk of disappearing completely.  This is even becoming clear and effecting us on a local level. 
In Staffordshire, many of our most-loved species have already disappeared or are slipping away from us: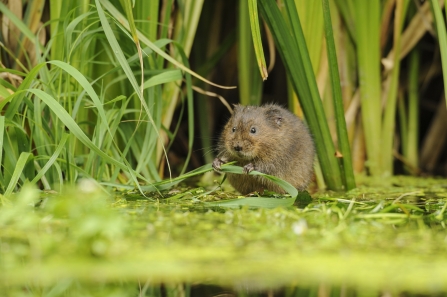 The once widespread water vole is now only found in small populations in Cheadle and Wombourne;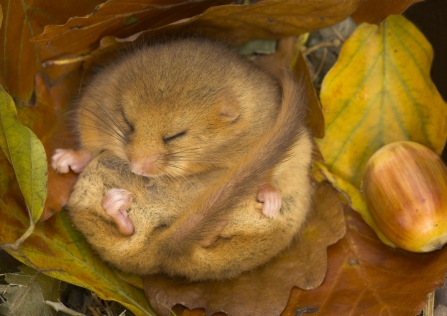 The dormouse is only found in the woodlands of Newcastle;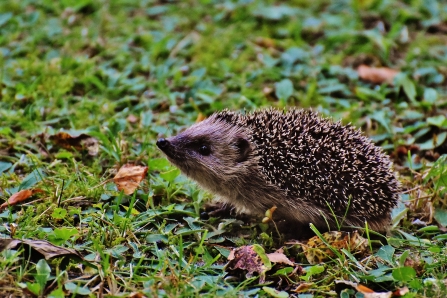 The hedgehog is disappearing, and now largely confined to urban areas;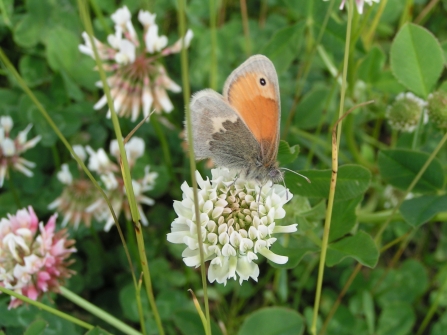 Some of our best-loved butterflies, like the small heath, are declining;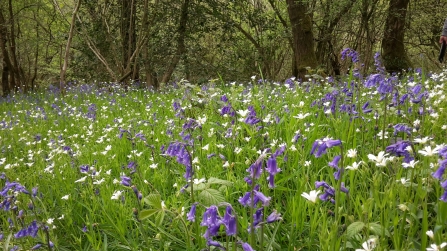 Our ancient woodlands, full of anemones, bluebells and wild garlic, are few and far between;
You can find out more about the state of Staffordshire's wildlife by reading our report. Since we published it, there have been even more dramatic changes to Staffordshire's wild landscape and the wildlife that calls it home. 
But it is not too late to act. We need to work together, with a vision to create a wilder future.  
What is Staffordshire Wildlife Trust doing to help?
Wildlife Trusts across the UK are saying it is not too late to save our wildlife and wild places and are calling on everyone to help create a wilder future. To support this, we need to work together on a local level and create a Wilder Staffordshire! So what are we doing to help? As part of the national movement, Wilder Future, Staffordshire Wildlife Trust is launching its own Wilder Staffordshire campaign to highlight the challenges facing the county's wildlife and wild places and is working to help create a wilder future in the area.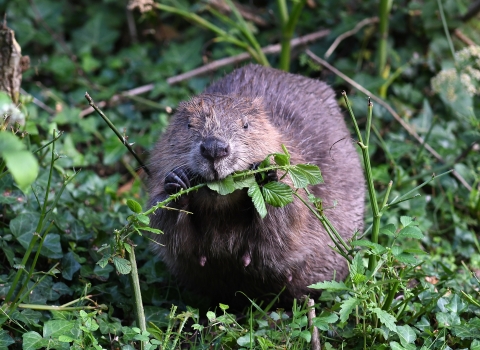 Restoring our famous rivers and wetlands
Building on the 'Wind in the Willows' story, the Trust is focussing its campaign on the need to restore and reconnect people with our famous rivers and wetlands. In Staffordshire, just 5% of waterbodies are in good condition, we are working to create new habitats for species like the water vole, the model for the much-loved character 'Ratty' in the famous book. The Trust's work includes the purchase & restoration of Tucklesholme Quarry, near Burton-on-Trent, which opens officially this summer in the Trust's 50 th Anniversary Year. The Trust has created large reedbeds, islands, shallows and scrapes which will provide perfect habitat for water-loving wildlife. We've also secured funding of £3 million to improve wetland habitats and waterways in the Trent Valley for our TTTV project. 
Find out more about our work with rivers & wetlands
Here are some of the other ways we are helping to create a Wilder Staffordshire:
Caring for our 30 nature reserves across the country from wild open moorlands to ancient bluebell woods
Creating new nature reserves by buying land such as our recent Gun Moor and Knotburry Common purchases. (support our Gun Moor appeal here) to make a bigger nature recovery network as well as working with land owners and organisations to advice them on making their land wildlife friendly 
Organising volunteering groups that work on the ground to care for our wild places and wildlife but also bring people and wildlife together
Running a people engagement programme consisting of courses, events and play days for ages 0-100 to inspire people about wildlife and wild places. This year, 15,000 children will take part in a Wildlife Trust activity.
Encouraging businesses, local authorities, partners and MPs to care about nature and wildlife.
Campaigning for wildlife. We run focused appeals to help with specific projects such as our work with badgers and our HS2 Appeal and also promote campaigns that get people speaking up for wildlife and involved with nature 
Mitigating the effects of climate change through our peatland work and flood management projects
Working with farmers to help them make their farms productive and good for wildlife
Launching and sourcing funding for projects that improve habitats, create new wild spaces and connect people to wildlife. Recently, we have secured funding for an exciting £3 million project, TTTV, that will improve wetland habitats in the Trent Valley as well as launching our SUNRISE £3.6 million pound funded project that will be restoring and enhancing the green space in Stoke-on-Trent & Newcastle-under-Lyme. 
You can keep up to date with the latest news on how we are working to create a Wilder Staffordshire here 
Check out our recent Wilder Staffordshire promotion with BBC Midlands today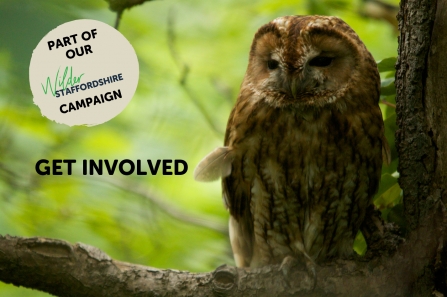 There are many ways you can get involved and support our Wilder Future campaign from signing up to 'Team Wilder', helping to create spaces for wildlife such as a wild patch in your garden or speaking up for wildlife at our Youth Environmental Summit.  We hope you will join us in saving our local wildlife and wild spaces so that together, we can create a wilder future!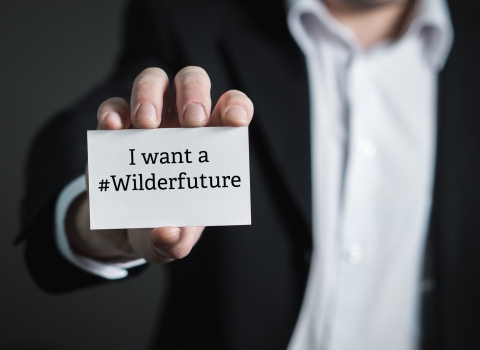 Contact your local MP to ask for an Environmental Act
We need a new Environment Act, passed by a Westminster Parliament to ensure a wilder future. This would commit future governments to increasing the diversity and abundance of our wildlife, making it a bigger part of everyone's daily lives; and to improving the health of our air, soils, rivers, seas, and consequently, people. This Act would build on the foundations of existing wildlife laws. It would be about nature's recovery and rebuilding society's connection to the natural world.  It will need to ensure that regulation, investment, public spending and practical action work effectively together. We need your help to convince local MPs to vote for a new Environment Act!
Contact my MP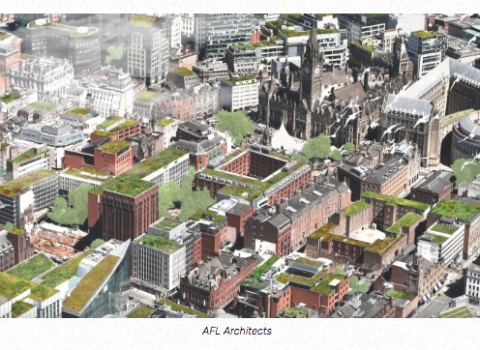 Help create a Nature Recovery Network
Help us to create a Nature Recovery Network and share the importance of them, you can do your bit to help in your local wild place. 
Find out more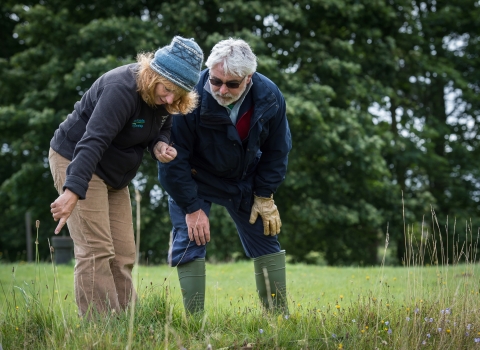 People power
There are lots of little random acts of wildness people can do to help create a Wilder Future where they live. Why not join one of our volunteering groups, create a wild patch in your garden or donate to one of our appeals and help us protect precious wildlife and wild places. Nature needs you just as much as we need it and it is not too late to save it and it doesn't take much time! 
Fins out more here
Read our report
Read the collective Wildlife Trust's proposals for a Nature Recovery Network of joined-up habitats to help wildlife and people to thrive in our 'Towards a Wilder Britain' report