Get wild, stay wild
Join us every June for the UK's month long nature challenge. Can you do something wild every day for 30 days in June? Keep a lookout next year for the launch of sign-ups in early 2019. Schools, businesses, families and individuals can all take part and will receive a free pack when they sign up! Make daily time for nature, explore wild places near you and share your love of wildlife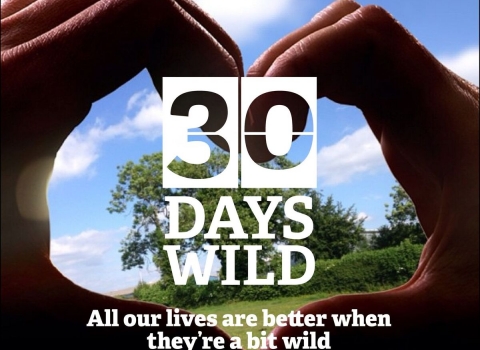 Go wild
This June, take the challenge in 2019 and do one wild thing every day! Why? It's 30 Days Wild!
It's easy! We want you to do something wild every day throughout June: that's 30 simple, fun and exciting Random Acts of Wildness. And there's so much to do and see in Staffordshire!
It might seem like a no-brainer, but we've been working with the University of Derby to prove that spending time in nature is good for you. 30 Days Wild is all about taking a little bit of time every day to do something a little bit wild, so take the challenge and you might just find yourself feeling a little bit healthier, happier and wilder!
Around April, the campaign goes live and you can sign-up for your FREE pack!  Schools, businesses, individuals and families can all take part. 
Further details can be found at The Wildlife Trust website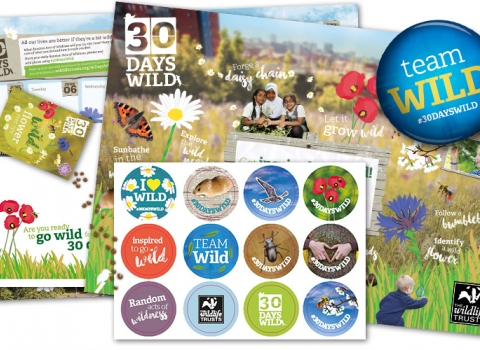 30 Days Wild Pack
When you sign up for 30 Days Wild, you'll receive our pack of wild goodies, plus lots of ideas from your Wildlife Trust to inspire you to go wild. But you don't just have to do what we tell you: why not make up your own Random Acts of Wildness?
Shut your eyes to listen to bird song. Take a wild walk at lunchtime. Lie back in the long grass. Search out urban wildlife. Talk to someone on your street about nature. Use wild ingredients to mix a wild cocktail. 
You can share all the things you do with us on social media using #30DaysWild along with thousands of other people taking part
Random Acts of Wildness - ideas
See a teaser of what actions you could do to be wild in June. Further ideas here
It's so easy to bring a little bit of wild into your everyday life....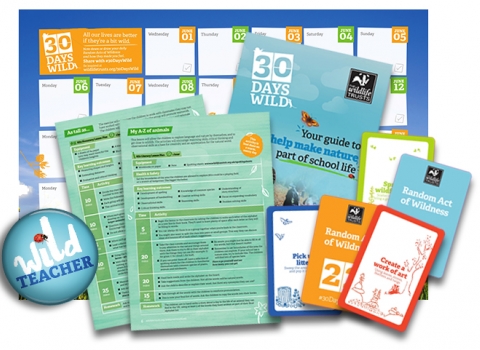 Schools
Spend 30 wild days with your class this June!
Whether you take your class outdoors or bring the wild into your classroom, making nature part of school life can open up new ways of learning and engagement for your pupils!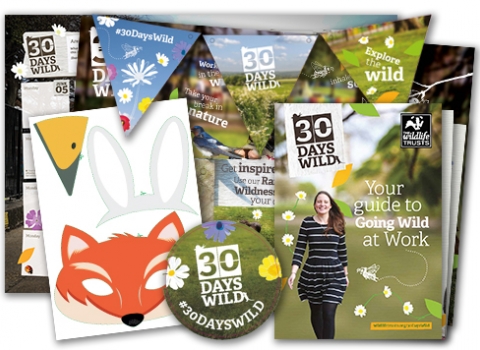 Businesses
Make your office, shop or work place wild!
Whether you walk to work, schedule a meeting in the sunshine or take a lunch break outside, making nature part of your work life can improve your health & wellbeing!
Be wild all year round
Becoming a member is just one of the ways you can be wild all year round. Further ways on how to go wild 365 days of the year can be found here